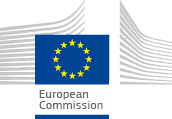 European Commission

Public health
Accessibility tools
Service tools
Language selector
Counterfeiting
Counterfeit medical devices can have adverse effects including potentially lethal consequences as they can be non-sterile, of poor quality, consisting of wrong materials and questionable effectiveness. One of the most severe implications of counterfeit medical devices is clearly the adverse health implications for consumers.
Counterfeiting medical devices does not only cause a risk to consumers' health and well-being, but also distorts competition, damages legitimate producers' interests and their brand names, undermines employment and reduces tax income. Manufacturers are adversely affected by loss of sale and loss of reputation when counterfeit parts fail which are branded with their company's trademark.
Both finished medical devices and device parts have been effectively counterfeit.
The European Commission has finalised a study on Distribution Channels

(106 KB) dealing with counterfeit issues. The goal is to assist and encourage the development and implementation of government policies and regulations that combat and dissuade the production and trade of counterfeit medical devices. It is essential that mechanisms to detect and prevent counterfeit medical devices are provided for throughout the European Union.
Reference documents
Questions and terms