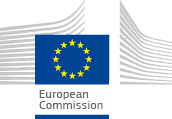 European Commission

Public health
Accessibility tools
Service tools
Language selector
PIP action plan
The Joint Plan for Immediate Actions under the existing medical devices legislation (the so-called PIP Joint Action Plan)
Restoring confidence in medical devices. Reporting on the success of the PIP Action Plan
On the 20 June 2014, the EPSCO Council discussed the joint actions taken by the European Commission and the Member States to restore confidence following the scandal of defective breast implants produced by the French PIP company. These measures were included in the Joint Plan for Immediate Actions under the existing Medical Devices legislation (the so-called PIP Joint Action Plan) agreed in 2012.
The main objective of the plan was to tighten controls on medical devices under the current regulatory system, pending the adoption by the co-legislator of the new legislation and subsequent entry into force. The plan focused on four pillars:
Functioning of notified bodies;
Market surveillance;
Coordination of corrective actions among the Member States following vigilance and market surveillance;

Communication and transparency;
A Commission Staff Working Document containing a detailed analysis of the implementation of the plan was discussed in the EPSCO Council.
European Commission Press release 20 June 2014
Commission Staff Working Document

(140 KB)of 13 June 2014 on the Implementation of the Joint Plan for Immediate Actions under the existing Medical Devices legislation
Summary of the Commission Staff Working Document

(13 KB)
Press release on the launch of the Joint Action Plan
Press release 9 February 2012
Medical devices: European Commission calls for immediate actions - tighten controls, increase surveillance, restore confidence
Other related documents
Commission Recommendation on a common framework for a unique device identification system of medical devices in the Union

(OJ L 99 of 9 April 2013)
Commission Implementing Regulation on the designation and the supervision of notified bodies

under Council Directive 90/385/EEC on active implantable medical devices and Council Directive 93/42/EEC on medical devices (OJ L253 of 25 September 2013)
Commission Recommendation on the audits and assessments performed by notified bodies in the field of medical devices

(OJ L 253 of 25 September 2013)
Reference documents
Questions and terms