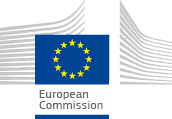 European Commission

Public health
Accessibility tools
Service tools
Language selector
Other related policies
In addition to the Medical Devices Directives, outlined below is a non-exhaustive list of legislation and non-legislative policies that can have an impact on the medical devices sector.
5. Environmental legislation
6. Energy legislation
Besides the policies that have been cast into legislation, there are non-legislative policies that might also cover the medical devices sector.
Examples:
New Approach Standardisation in the Internal Market, as European Standardisation is a useful tool which supports the Medical Devices legislative framework.
Patient safety, a policy led by DG Health and Consumer, has disseminated best practices across Member States which partly also cover medical devices.
Policies providing for assistance for small and medium-sized enterprises and the Commission's calls for tenders might be equally relevant for the sector of medical devices.
Reference documents
Questions and terms