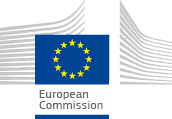 European Commission

Public health
Accessibility tools
Service tools
Language selector
Market surveillance and vigilance
The enforcement of the harmonised legislation concerning medical devices is the task of the Member States. The Medical Devices Directives establish specific procedures which the national authorities need to follow when they consider that an unsafe medical device must be withdrawn from the market ("safeguard clause") or when a CE marking is unjustifiably affixed to a device or missing ("wrongly affixed CE marking").
Market surveillance
When justified, the Commission shall ensure that such measures are applied throughout the Community. In addition, Member States are entitled to set requirements, based on health grounds, regarding the withdrawal from the market or the placing on the market of a given product or group of products ("particular health monitoring measures"). Ideally, such measures should be adopted as Community measures.
Vigilance
The principal purpose of the Medical Device Vigilance System is to improve the protection of health and safety of patients, users and others by reducing the likelihood of reoccurrence of incidents related to the use of a medical device. Therefore, the Medical Devices Directives provide that adverse incidents are evaluated and, where appropriate, information is disseminated in the form of a National Competent Authority Report (NCAR) with the objective of preventing repetition of such incidents through the adoption of appropriate field safety corrective actions.
You will find more information concerning the NCARs via the following link: vigilance reports
Eudamed
Eudamed is the European databank for medical devices. Its purpose is to strengthen market surveillance and transparency in the field of medical devices by providing Member State competent authorities with fast access to information as well as to contribute to a uniform application of the Directives, in particular in relation to registration requirements.
Reference documents
Questions and terms