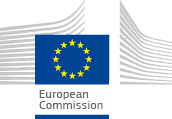 European Commission

Public health
Accessibility tools
Service tools
Language selector
Dialogue between interested parties
Directorate General Health and Consumers supports a variety of measures in order to strengthen the dialogue between the interested parties in the field of medical devices.
In particular the DG Health and Consumers:
Supports the work of a wide range of working groups. The work in these working groups helps to identify and solve new issues with regard to the application of the Community law.
Launches public consultations on major policy issues, such as the Recast of medical devices directives, the revision of directive 98/79 on in vitro diagnostic medical devices and the reprocessing

(133 KB)

of medical devices.
Maintains a permanent bilateral dialogue with Member States

(133 KB)

and many stakeholders. Including professional organisations, patients' and medical practitioners' organisations, standardisation bodies, Notified Bodies, the Organisation of authorised representatives and others. For details of these organisations, see contact points.
Also Members of the European Parliament can submit written questions to the Commission. The written questions relating to medical devices and the Commissioner's answers are available via the following link: Parliamentary Questions
Reference documents
Questions and terms