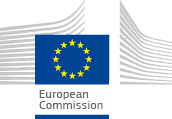 European Commission

Public health
Accessibility tools
Service tools
Language selector
Major and chronic diseases
Neurodegenerative Disorders
More than 600 disorders afflict the nervous system. Neurodegenerative diseases are defined as hereditary and sporadic conditions which are characterized by progressive nervous system dysfunction. These disorders are often associated with atrophy of the affected central or peripheral structures of the nervous system. They include diseases such as Alzheimer's Disease and other dementias, Brain Cancer, Degenerative Nerve Diseases, Encephalitis, Epilepsy, Genetic Brain Disorders, Head and Brain Malformations, Hydrocephalus, Stroke, Parkinson's Disease, Multiple Sclerosis, Amyotrophic Lateral Sclerosis (ALS or Lou Gehrig's Disease), Huntington's Disease, Prion Diseases, and others.

The framework of health information on neurodegenerative diseases sometimes includes brain diseases, defined as pathologic conditions also affecting the brain (composed of the intracranial components of the central nervous system). This includes (but is not limited to) the cerebral cortex; intracranial white matter, basal ganglia, thalamus, hypothalamus, brain stem, and cerebellum (MeSH definition).

For a more complete overview on neurological disorders, see US National Institute of Neurological Disorders and Stroke (NINDS)

The EU activities on Alzheimer's disease and other dementias, on Autistic Spectrum Disorders and on Stroke (available soon) are presented on specific websites.
Multiple sclerosis
Multiple sclerosis (MS) is a disorder of the central nervous system (brain and spinal cord) caused by lesions in the white matter of the central nervous system that degenerate the myelin sheath, marked by lack of muscle coordination, muscle weakness, speech problems, paresthesia, and visual impairments. It is the major cause of non-traumatic disability in young adults. It clinically manifests with signs of multiple neurological dysfunctions (e.g., visual and sensory disturbances, limb weakness, gait problems, and bladder and bowel symptoms) followed by either recovery, or by increasing disability over time due to irreversible functional impairment (
Ebers, 1998
). However, aspecific symptoms such as fatigue (80% patients) can alone interfere with patients' quality of life and productivity.
There are no specific tests for the diagnosis of MS. Diagnostic criteria require evidence of dissemination of neurological signs and symptoms in space and time, based on history, clinical, and paraclinical evidences (
McDonald et al, 2001
). There is no cure for MS, but disease-modifying treatments have been available for the past 10 years.
For further details, see:
Estimates of the number of people affected by Multiple Sclerosis throughout the world range between 1.1 million and 2.5 million. No data on prevalence or incidence in the EU have been systematically collected (except some local or regional surveys). The number of persons affected is estimated to be around 500 000 in the EU-27.
See
European Atlas on Multiple Sclerosis – EMSP
See
Tables on incidence and prevalence of Multiple Sclerosis in the EU – pages 221 to 224 from the Major and Chronic diseases in the European Union - Report 2007

(4 MB)
Since the presentation of
Petition 842/2001 in the European Parliament

concerning the effects of discriminatory treatment concerning persons with multiple sclerosis within the European Union, some actions related to multiple sclerosis have been launched.
Two Eurobarometer surveys, the
54.2

and the 60.0, conducted by the European Commission in 2001 and 2003, asked participants about their attitudes towards disability. 57% of Europeans admitted having a lack of knowledge about the 21 types of disabilities named in the questionnaire (the average being based on results collected by each item). Between 2001 and 2003 across the EU15, the awareness level and knowledge of multiple sclerosis (MS) increased by a third from 33% to 44% over the three years in question. However, despite this substantial improvement on knowledge on MS, this low awareness in the general public of MS constitutes an objective difficulty for any strong political action at national or EU level.
Responding to the need of information on Multiple Sclerosis
In order to create an appropriate framework for information on multiple sclerosis the European Commission selected the project Multiple sclerosis: the information dividend (MS-ID) for funding in 2006, coordinated by the European Multiple Sclerosis Platform. The overall aims of the MS-ID project are:
To raise awareness and exchange information through a major EU conference on multiple sclerosis in 2007, to highlight the current situation of people affected by multiple sclerosis (prevalence, epidemiology, current situation and future challenges);
To critically evaluate current data collection methods of MS management across the European Union. This report will also identify the most common factors/aspects of MS on which data is currently being collected.
To develop and test a pilot data collection system (MS Register) for transnational data analysis and comparison, which could form a basis for an EU wide approach to analyse and compare MS data. Two questionnaires have been developed through the Scientific Advisory Committee of the MS-ID project: a medical questionnaire and a socio-economic questionnaire. One clinical location in each of six participating countries has been identified. The medical questionnaire will be completed by the clinician, whilst the socio-economic questionnaire will be filled out by the person with MS. The questionnaires will be piloted at the start of 2008 after which they will be refined and then implemented in the six test centres for the remainder of the year. The questionnaires will be sent to a central statistical institute for analysis.
To promote a Code of Good Practice for people with MS on the quality of life, human capital and social support linked to multiple sclerosis which includes the identification of evaluation indicators and feedback mechanisms for use across the EU;
To work with national MS societies to ensure that the EU project, its outcomes and resulting information dividend are understood and fully utilised by member countries, through national roll out plans.

The First MS-ID Conference took place in May 2007. The outcomes of this conference were used as a launch pad for the project and its activities, and were presented to the EU Council of Health Ministers.

In 2008, the European Commission selected the operational grant for The European Multiple Sclerosis Platform Work Plan 2009 for funding (under condition that the negotiation procedures with the European Commission are successful and that the grant agreement is signed). It is coordinated by the European Multiple Sclerosis Platform in order to implement:

the Second round of the MS Barometer survey in 33 countries in Europe in 2009;

the analysis of its results compared to 2008;

High Level Roundtables on inequalities in access to therapy and services for people with MS in 2-4 countries;

Specific communication actions in these "Roundtable" countries pointing to "best practice" in other European countries, and other initiatives. The European Database for Multiple Sclerosis (EDMUS) has been available since 1992. It was designed within the European Concerted Action for Multiple Sclerosis funded by the European Commission as a dataset containing a minimal set of obligatory information serving MS population-based studies and multicenter collaborative research. EDMUS can automatically generate data by means of algorithms, ensuring a uniform approach and automatically updating new information. EDMUS has been relevant in studying the natural history and physiopathology of MS.


A Code of Good Practice on the Rights and Quality of Life of people affected by Multiple Sclerosis

The Code of Good Practice was developed in 2003 by the European Multiple Sclerosis Platform (EMSP) as response to a request from the European Parliament when it was brought to their attention that significant inequalities existed between countries on the subject of the management, treatment, and care delivered to people with MS. EMSP has developed a Communications Toolkit about the Code of Good Practice that its members may consult in devising the necessary lobbying strategies for the endorsement of the Code by the relevant national authorities in the fields of health, employment, and social affairs. The Code of Good Practice is drafted on the basis of a series of expert consensus papers in the fields of immunomodulating therapies, symptomatic treatment, palliative care, MS rehabilitation and Principles promoting the Quality of Life of persons with MS. During the course of the MS-ID project, additional consensus papers will be developed on: i) the Health Economics of MS; ii) Paediatric MS; and also iii) Criteria for adherence in Centres of Excellence on MS. Another task, on the framework of the MS-ID project, will be to synthesise the consensus papers into an information leaflet/sheet format aimed at people with MS, their families, carers, and significant others in the social support network.

European Code of Good Practice on the rights and quality of life of people affected by multiple sclerosis


Recommendations on Rehabilitation Services for Persons with Multiple Sclerosis in Europe


EMSP Symptomatic Treatment on Multiple Sclerosis


Escalating immunomodulatory therapy of multiple sclerosis (update)


Palliative care among people severely affected by MS


Principles to Promote Quality of Life

Creutzfeld-Jakob disease
Creutzfeld-Jacob disease (CJD), also known as subacute spongiform encephalopathy, is a progressive, inevitably fatal infection that produces muscle spasms and progressive loss of mental function. Although it occurs worldwide, little is known about how it is usually spread. Initially, patients experience problems with muscular coordination; personality changes, including impaired memory, judgment, and thinking; and impaired vision. People with the disease also may experience insomnia, depression, or unusual sensations. CJD does not cause a fever or other flu-like symptoms. Pneumonia and other infections often occur in these patients and can lead to death.
A disease similar to CJD occurs in sheep (scrapie) and in cattle (mad-cow disease, BSE). The infection is transmitted to offspring, and it is speculated that it can be acquired by eating infected tissues. Diagnosis of CJD is usually not confirmed while the person is alive, as some brain tissue is required for testing. Consequently, reported figures for CJD cases include both definite and probable cases.
CJD has some aetiological subtypes: Definite sporadic cases will have had the diagnosis pathologically confirmed; they have no identifiable cause, and account for 85% of all cases. Probable sporadic cases have recognised symptoms and certain clinical features, but have not been confirmed pathologically. Iatrogenic cases are those where infection appears to have occurred accidentally as the result of a medical procedure. Familial cases occur in families associated with certain mutations or where there is probable CJD in a first degree relative; they form 10-15% of all cases. GSS refers to the rare Gerstmann-Straussler-Scheinker syndrome, while nvCJD is the new variant first reported in 1996.
There are several known variants of CJD. These variants differ somewhat in the symptoms and course of the disease. For example, a variant form of the disease—called new variant or variant (nv-CJD, v-CJD), described in United Kingdom and France—begins primarily with psychiatric symptoms, affects more younger patients than other types of CJD, and has a longer than usual duration from onset of symptoms to death. Another variant, called the panencephalopathic form, occurs primarily in Japan and has a relatively long course, with symptoms often progressing for several years.
Some symptoms of CJD can be similar to symptoms of other progressive neurological disorders, such as Alzheimer's or Huntington's disease. However, CJD causes unique changes in brain tissue which can be seen at autopsy. It also tends to cause more rapid deterioration of a person's abilities than Alzheimer's disease or most other types of dementia.
Data collected by European Commission are based initially on the collaborative study of CJD in the European Union, funded by the EC through the BIOMED1 programme in 1993. The main aim was to determine whether CJD incidence was similar within the EU, and whether there were any differences in putative risk factors in different countries. The project was extended in 1997, through EC BIOMED2 programme.
Both projects are known now as the
European and Allied Countries Collaborative Study Group of CJD (EUROCJD)
and
The Extended European Collaborative Study Group of CJD (NEUROCJD)
.
The data of both projects are complemented with data coming from some national registries on CJD:
The National Creutzfeldt-Jakob Disease Surveillance Unit (NCJDSU) - United Kingdom
Registro Nacional de Encefalopatías Espongiformes Transmisibles Humanas - Spain
Réseau national de surveillance des maladies de Creutzfeldt-Jakob et maladies apparentées - France
Registro nazionale della malattia di Creutzfeldt-Jakob e sindromi correlate - Italia
CJD-Surveillance System - Canada
CJD- Surveillance, National Prion Disease Pathology Surveillance Center -USA
Within the EU, CJD has been reported in a lot of Member States, and while the actual incidence rate is low—no country reports over 2 cases per million within the population—there is a slight decrease between 1998 (586 cases in EU27) and 2008 (546 cases in EU27). The new variant CJD (reported since 1996 and suspected as a human variant of bovine BSE) has been observed in the United Kingdom (165 cases, of the 211 reported in the EU still 2001), France (24 cases), Spain (5 cases) and Ireland (4 cases).
See
Total number of deaths of definite and probable cases from Creutzfeld-Jakob's disease (sporadic, iatrogenic, familial, GSS, FFI and new variant)

(77 KB)
See
cases of new variant Creutzfeld-Jacob disease Worldwide (May 2009)
Migraine and chronic pain

While acute pain is a normal sensation triggered in the nervous system to alert you to possible injury and the need to take care of yourself, chronic pain is different. Chronic pain persists. Pain signals keep firing in the nervous system for weeks, months, even years. Common chronic pain complaints include headache, low back pain, cancer pain, arthritis pain, neurogenic pain (pain resulting from damage to the peripheral nerves or to the central nervous system itself), psychogenic pain (pain not due to past disease or injury or any visible sign of damage inside or outside the nervous system).

The pain of a migraine headache is often described as an intense pulsing or throbbing pain in one area of the head. It is often accompanied by extreme sensitivity to light and sound, nausea, and vomiting. Migraine is three times more common in women than in men. For many years, scientists believed that migraines were linked to the dilation and constriction of blood vessels in the head. Investigators now believe that migraine is caused by inherited abnormalities in genes that control the activities of certain cell populations in the brain. (US NINDS Information Pages)

In order to create an appropriate framework for information on migraine and headache the European Commission selected the project Highlighting the impact of headache in Europe

for funding in 2006, coordinated by the Centre de Recherche Publique - Santé (Luxembourg). The project will gather and analyse data on the prevalence of headache in Europe, its socioeconomic impact, and impact of disease management. The project will produce the first European-level independent data on the prevalence and global impact of headache. Following examination of existing statistical data, the project partners will develop a module in questionnaire format and test it in 10 pilot EU countries. The project will deliver a report on prevalence and impact to evaluate the burden and impact of headache on patients, disease management, and the socioeconomic aspect of headache disorders. It will develop a new informatics tool for the input of the compiled modules at country level with all statistical data and their transfer to the central database in Luxembourg. It will also propose recommendations on higher care standards of headache disorders with reference to treatments and facilities and on risk reduction strategies (supported by major stakeholders and endorsed by the project evaluation committee and advisory board).

See web site of the project Highlighting the impact of headache in Europe

During the European Week Against Pain 2003 a large survey the Pain in Europe Survey 2003

was released. Key finding were:

- Chronic pain strikes one in five (19%) adults across Europe;
- Over one third of European households have at least one pain sufferer (chronic or otherwise);
- Two-thirds of chronic pain sufferers experience moderate pain, while one-third experience severe pain (as rated on a 1–10 scale);
- The most common source of pain reported by chronic pain sufferers is the back (24%), and the most common cause is arthritis/osteoarthritis (35%);
- People with chronic pain have been suffering on average for 7 years, some for 20 years or more (21%);
- One third of patients suffer chronic pain at all times – 24 hours a day, 365 days a year.

During 2006, the European Commission implemented a question-module in the Eurobarometer Survey (special EB 272)

(3 MB)

français (fr) related to activity restriction due to health problems and specifically activity restriction due to musculoskeletal pain. The question was designed by the EU Project Indicators for Monitoring Musculoskeletal Conditions under the Public Health Programme.

The results for EU-27 shows that just under a third (32%) of all respondents experienced muscle, joint, neck or back pain which affected their daily activities. The most common type of pain mentioned was back pain, with 11% of the entire sample saying they had experienced lower back pain, and 8% pain in their upper back. Once again, the demographic factors which affect general health are also in evidence here: (i) The 55+ age group are the most likely to say they experienced restrictive pain in the week before interview (44% vs. 23% of 15-24 year olds); (ii) Those ending their education at 15 are more likely to have had a problem with restrictive pain (43% vs. 27% of those continuing education to 20 and beyond); and (iii) Women are more likely than men to experience these kinds of problems (37% vs. 27%).

The experience of the EU Eurobarometer will be complemented with the ongoing process of reflection in Eurostat, the US CDC and the UNECE in the framework of the so called Budapest Initiative which is designing a health survey module on Pain and Discomfort to be used at international level for comparable information about perception of pain.
Parkinson's disease
Parkinson's disease (PD) is a chronic, progressive neurological disorder for which at present there is no known cure. The core symptoms are tremor, rigidity (stiffness), bradykinesia (slowness of movement) and postural instability (balance difficulties). It is the second most common neurodegenerative disease, affecting more than 1 per 1 000 people in Europe. It affects men and women equally. Although PD is most common in the over 60's, many people are diagnosed in their 40's and younger.

The EU Project EuroParkinson EuroPa - the European Cooperative Network for Research, Diagnosis and Therapy of Parkinson's Disease was a multinational project funded by the European Commission, starting in December 2001. During the 3-year funding period EuroPa aimed to establish the infrastructure of a European clinical research network using internet technology. Main activities focused in particular on the following three work packages: Patient Registry (implementation of a European registry of clinically well defined Parkinson's disease patients, by means of a central database, combined with web-based data entry), Clinical Research & Trial Organisation (establishment of a clinical research structure that enabled EuroPa to initiate and conduct independent as well as industry-sponsored studies), and Health Economics (comparative analysis of burden-of-disease, health-related quality of life and patient utilities of Parkinson's disease).

An essential part of the network is to create a registry of patients with Parkinson's disease. Comparable clinical data from each patient will be collected, based on a common minimal data set. A central database is combined with web-based data capture, i.e. data entry and management is done via the internet. The patient data that is transmitted and stored is pseudonymized. Participation by all patients is on a voluntary basis. The registry will allow access to patients who fulfil particular diagnostic criteria and will facilitate efficient recruitment for future PD studies. It will also support research projects in 'cost of care' and 'quality of life' studies across Europe.

See also European Parkinson Disease Association
Huntington's disease
Huntington's disease (HD) results from genetically programmed degeneration of brain cells, called neurons, in certain areas of the brain. This degeneration causes uncontrolled movements, loss of intellectual faculties, and emotional disturbance. HD is a familial disease, passed from parent to child through a mutation in the normal gene. Each child of an HD parent has a 50-50 chance of inheriting the HD gene. If a child does not inherit the HD gene, he or she will not develop the disease and cannot pass it to subsequent generations. A person who inherits the HD gene will sooner or later develop the disease. The rate of disease progression and the age of onset vary from person to person. A genetic test, coupled with a complete medical history and neurological and laboratory tests, helps physicians diagnose HD. In 1 to 3 percent of individuals with HD, no family history of HD can be found. (US NINDS Information Pages).

The European Huntington's disease Network (EHDN) is a private project providing good clinical practice, registration of cases, predictive models and collaboration of specialists via different working groups.

Epilepsy
Epilepsy is a disorder of the brain characterised by an enduring predisposition to generate epileptic seizures and by the neurobiologic, cognitive, psychological, and social consequences of the condition. The definition of epilepsy requires the occurrence of at least one epileptic seizure. The definition of epilepsy requires the occurrence of at least one epileptic seizure. Depending on the location of abnormal electrical activity, seizures can have a variety of manifestations, ranging from mild impairment of consciousness to severe and potentially life-threatening convulsions.
Studies determining the prevalence of epilepsy in Europe are numerous and have used a variety of methodologies. The majority of these European studies have been conducted in the UK, Nordic, Baltic and Western Mediterranean countries.
On 19 May 2009, the first national epilepsy prevalence study in Europe was launched in Ireland by Brainwave, The Irish Epilepsy Association. The Prevalence Report

confirmed that epilepsy is the most common serious neurological condition presenting in Ireland today and found that 9 per 1000 people over the age of five are being treated for epilepsy.
Epilepsy Advocacy Europe (EAE) is a Joint Task Force of the International League Against Epilepsy and the International Bureau for Epilepsy. EAE's mission is to enhance public awareness and support epilepsy research in Europe.
On 15 September 2011, 459 MEPs supported the Written Declaration on Epilepsy, which called for initiatives to encourage Member States to ensure equal quality of life, including in education, employment, transport and public healthcare, for people with epilepsy.
European Epilepsy Day is celebrated each year on the 14th February. Saint Valentine is the patron saint of people with epilepsy.
In order to gather information about the resources available for epilepsy care in countries, the Programme for Neurological Diseases and Neuroscience from WHO launched the Atlas: Epilepsy Care in the World

in 2005. This Atlas represents a unique collaborative effort between WHO and the two leading nongovernmental organizations working in the field of epilepsy. The results obtained from the study of country resources for epilepsy confirm that the available resources for epilepsy care in the world are insufficient when set against the large numbers of people needing such care and the known substantial burden associated with this disorder. In addition, there are large inequities across regions and income groups of countries, with low-income countries having extremely meagre resources.
Rare neurological diseases
Rare diseases are life-threatening or chronically debilitating diseases with a low prevalence and a high level of complexity. Most of them are genetic diseases resulting from environmental exposures during pregnancy or later in life, often in combination with genetic susceptibility, the others being rare cancers, auto-immune diseases, congenital malformations, toxic and infectious diseases among other categories. There is also a great diversity in the age at which the first symptoms occur but half of Rare Diseases can appear at birth or during childhood. The European Commission is supporting some specific networks on neurological rare diseases.

See Rare Diseases – European Commission


Resources, determinants and cost of disorders of the brain in Europe
People are living longer, and the prevalence of degenerative brain disorders is increasing. There is little information available about how to keep the brain healthy compared to the wealth of information about a healthy body and heart. There is a need for a coordinated approach to education on key indicators and risk reduction strategies.

A definition of what is intended by healthy brain lifestyle will aim to:

- Increase community awareness of the potential for improving the long term health of the brain through lifestyle changes and risk reduction strategies.
- Promote recognition of risk reduction strategies.
- Motivate the attitudinal changes needed for the development of a healthy brain lifestyle.

Most research indicates a strong genetic component to Alzheimer's disease and other dementias, however, there are factors that certainly contribute to the incidence of the condition that are avoidable (e.g. minimisation of exposure to environmental pollutants, avoidance of head trauma, avoidance of medications associated with dementias (e.g. sleep aids, sedatives, antidepressants), minimisation of chronic emotional stress, oxidative damage, nutrients, adequate dietary iron levels, etc.).

See European Brain Council
See Brain Foundation

The WHO report Neurological Disorders, public health challenges

(2007) focuses on the Global Burden of Disease (GBD) study trying to draw the attention of the international health community to the burden of neurological disorders and many other chronic conditions. In response to the challenge posed by neurological disorders, WHO launched a number of global public health projects, including the Global Initiative on Neurology and Public Health whose purpose is to increase professional and public awareness of the frequency, severity and costs of neurological disorders and to emphasize the need to provide neurological care at all levels including primary health care. This global initiative has revealed a paucity of information on the burden of neurological disorders and a lack of policies, programmes and resources for their management. The Report focuses on: Aetiology and risk factors, Course and outcome, Epidemiology and burden, Treatment and care, Public health framework, Conclusions and recommendations, and Case-studies.

The Cost of Disorders of the Brain in Europe

This pan-European project was established by the European Brain Council and is the first project aimed at analysing the cost of all brain disorders of the Brain in Europe, bringing together scientific edge in epidemiology and health economics on major brain disorders in Europe.

The study Cost of Disorders of the Brain in Europe covers all main brain diseases including: affective disorders, anxiety disorders, psychotic disorders, substance abuse disorders, dementia, migraine/headache, stroke, epilepsy, multiple sclerosis, Parkinson, traumatic brain injury, and brain tumour. The main objective of the project is to analyse all available epidemiological and economic data on brain disorders and estimate the total cost of brain disorders in the European territory. The geographical scope of study is limited to the European territory, defined as all 25 EU member countries and the 3 EFTA-countries (Norway, Iceland and Switzerland). The study covers all main brain diseases including: affective disorders, anxiety disorders, psychotic disorders, substance abuse disorders, dementia, migraine/headache, stroke, epilepsy, multiple sclerosis, Parkinson, traumatic brain injury and brain tumour.