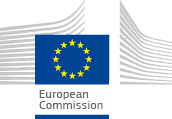 European Commission

Public health
Accessibility tools
Service tools
Language selector
Major and chronic diseases
Autistic Spectrum Disorders (ASD)
Introduction
Autism (or "classical autism") is a developmental disorder characterised by disturbance in language, perception and socialisation. It is one of a group of developmental disorders known as autism spectrum disorders (ASDs). Biochemical, anatomical and neuroradiographical studies suggest a disturbance of brain energy metabolism in autistic patients, although its cause is still unknown. (
Orphanet definition
).
Autism is characterised by three distinctive types of behaviour – difficulties with social interaction, problems with verbal and nonverbal communication, and repetitive behaviour or narrow, obsessive interests. The impact of these can range from mild to disabling.
The hallmark feature of autism is impaired social interaction
. Parents are usually the first to notice symptoms of autism in children. Even in infancy, a baby with autism may be unresponsive to people, or focus intently on one item to the exclusion of others for long periods. A child with autism may appear to develop normally and then withdraw and become indifferent to social contact. Many children with autism have a reduced sensitivity to pain, but are abnormally sensitive to sensations such as sound, touch, or other sensory stimulation. These unusual sensitivities may contribute to behavioural symptoms such as a resistance to being cuddled or hugged (US National Institute of Mental Health).
Other ASDs include
Asperger's syndrome, Fragile X Syndrome, Landau-Kleffner Syndrome, Rett syndrome, childhood disintegrative disorder
, and
PDD-NOS
(pervasive developmental disorder not otherwise specified). Recent research has shown that many people with autistic behaviour have related but distinct disorders.
There is no cure for ASDs. For many children, their symptoms improve with treatment and with age. Some children with autism grow up to lead normal or near-normal lives. Therapies and behavioural interventions can target specific symptoms and bring about substantial improvement. In contrast to 20 years ago, when many autistic individuals were institutionalised, there are now many flexible solutions. Usually, only the most severely affected individuals live in institutions.
Aware of the health and social implications of ASD, the European Commission has specifically included them in its public-health work plans since 2005 (see
2007 Work plan

). The focus is on providing information on Autism/Asperger's Syndrome, cognitive retardation and disruption of motor, perceptual, language and socio emotional functions, and defining indicators for these conditions.
Prevalence of Autism Spectrum Disorders (ASD) in the EU
The European Commission has drawn some preliminary conclusions on the prevalence of ASD in the EU based on the scarce data available – EU epidemiological studies, information from the US, EU statistical and health information, and expert opinions – and prepared a report: See
The prevalence of Autism Spectrum Disorders (ASD) in the EU

Its main conclusions are:
The existing data is too limited to conclude that rates of autism and other ASDs have increased. No studies have ever estimated or monitored the incidence of ASDs over a long period. Existing cross-sectional surveys differ widely in how they define and identify cases, and so their estimates of prevalence both over time and across areas vary too much to allow any meaningful analysis of time trends.
Recent surveys reveal much higher rates than 30 years ago, but this does not give an accurate picture of the extent to which ASDs are increasing in the EU. It is as much a reflection of today's broader concept of autism, which is now recognised among normally intelligent subjects, diagnosed according to different criteria, and better identified thanks to better health and social services.
The EU lacks good data for testing hypotheses on how the incidence of autism changes over long periods. Specific limitations in methods make it impossible to draw definite conclusions from the high prevalence rates reported in recent autism surveys in the EU and in the US.
Nevertheless, existing information suggests that age-specific prevalence rates for "classical autism" in the EU could vary between 3.3 and 16.0 per 10 000. These rates could increase to between 30 and 63 per 10 000 once all forms of ASD are included. The validity and usefulness of a broad definition of autism is still being debated.

See Overview of disease frequency statistics on autism, ASDs and related disorders

These estimates indicate the magnitude of the problem and clearly show that it has been underestimated in the past. The EU needs a policy for responding to ASDs to highlight the needs of large numbers of seriously affected children and adults.
The EU definition of a rare disease is one that affects fewer than 5 people in 10 000. While ASDs could be considered a rare disease based on the most restrictive diagnosis criteria, it seems more appropriate not to regard it as one.
A more complex monitoring system is needed to track changes in the prevalence of ASDs. Efforts in this area should continue to use the DSM-IV case definition and identification, focus on children in the upper range of school-age years, control for changes in the population (e.g. differential migration) and ensure adequate sample sizes. EU programmes should support all European initiatives in these fields.
Prevalence of ASD in the US – 2007 data
The
US Autism and Developmental Disabilities Monitoring (ADDM) Network
is a group of programmes funded by the Centers for Disease Control and Prevention (CDC) to determine the prevalence of ASDs in the US. It aims to provide baseline data about ASD prevalence, describe the population of children with ASD, compare ASD prevalence in different groups of children and different areas of the country, identify changes in prevalence over time and understand the impact of autism and related conditions in the US.
The ADDM Network's first two ASD prevalence reports were published in the February 2007 issue of
the Morbidity and Mortality Weekly Report

.
The average ASD prevalence among 8-year-olds in several areas of the US was 6.7 per 1 000 in 2000 and 6.6 per 1 000 in 2002, or about 1 in 150 children in the communities measured. Most ADDM Network sites found a prevalence of 5.2 to 7.6 per 1 000 8-year-olds with ASD in 2002. Prevalence was much lower in Alabama (3.3 per 1 000) and higher in New Jersey (10.6 per 1 000) in that year. It stayed the same from 2000 to 2002 in four of the six sites with data for both years.
ASD and environmental factors
In June 2004 the Commission launched an
Environment and health action plan
for 2004-2010 based on extensive consultations with environment, health and research experts and stakeholders across Europe as well as on the
Draft baseline report on neurodevelopmental disorders

. According to the baseline report, neurodevelopmental disorders (NDD) like autism, attention deficit hyperactivity disorder, learning deficits, behavioural alterations etc. are on the increase.
Certain factors are known to have a negative effect on human neurodevelopment, possibly resulting in NDD. These include voluntary acts such as smoking, drinking alcohol and taking drugs, therapeutic factors such as medication and ionizing radiation, other factors such as low socio-economic status, stress and noise and chemical exposure to PCBs, dioxins, flame retardants (PBDEs), pesticides, solvents, formaldehyde, monosodium glutamate, mercury and lead.
Research on ASDs
Genetic research on ASDs
The Oxford University project
Using European and international populations to identify autism susceptibility loci
(under the EU's 6th research framework programme) is providing interesting evidence in terms of
identifying susceptibility alleles (DNA coding)
. It helps not only in understanding the molecular and cellular nature of the brain dysfunction associated with autism, but also in to developing rational preventative and treatment strategies to improve quality of life.
The results of the project will be used in the international
Autism Genome Project
– an initiative by the National Alliance for Autism Research (NAAR) – a large-scale, collaborative genetics research project designed to map the human genome in search of autism susceptibility genes. This unprecedented endeavour is the largest research collaboration ever to focus on the genetics of autism and includes more than 170 leading genetic researchers from over 50 academic and research institutions throughout the US, Canada, the UK, France, Sweden, Denmark and Germany. It is backed by the NGO
Autism Speaks
. The preliminary results of this research have been published in
Nature Genetics
. See also
The International Molecular Genetic Study of Autism Consortium
Research on discrimination against people with ASDs
A general framework of rights for people with autism was presented at the 4th Autism-Europe Congress (The Hague, May 1992) and adopted as a
written declaration
by the European Parliament (1996) stating that people with autism should share the same rights and privileges enjoyed by all of the European population where appropriate and in the best interests of the person concerned. These rights should be enhanced, protected, and enforced by appropriate legislation in each EU country. The
United Nations declaration on the Rights of Mentally Retarded Persons
(1971) and other relevant declarations on Human rights also apply.
In this same context, a large survey on discrimination against people with ASDs in education and health is being launched by
Autism Europe
. The survey addresses the forms of discrimination suffered by people with ASDs in health and education, especially access to schooling and appropriate care – the very foundations of successful social integration and meaningful, dignified adulthood.
See
EU-wide autism discrimination survey
The European Autism Information System (EAIS)
In 2005 the European Commission decided to support the creation of a European Autism Information System (EAIS), with the Hope Project (Ireland) as project leader.

Autistic spectrum disorders (ASDs) seem to be on the increase. However, no information on their prevalence is available at European level. The information available is affected by inconsistent diagnoses, lack of agreement on case definition and different case selection methods. The unreliability and inconsistency of epidemiological figures means that the social and economic burden of ASDs in Europe is not therefore adequately understood.

Early and intensive education can help children with ASDs to develop and learn new skills. Prognosis is greatly improved if a child is placed into an intensive and highly structured educational program by age two or three. So earlier identification of children with ASDs could increase the effectiveness of their treatment. The EAIS project aims to address these two areas of deficiency in the European picture, namely the lack of systematic, consistent and reliable data on ASDs and the lack of agreed and harmonised early-detection tools. The project will set up the European Autism Alliance (EAA) as a forum to improve communication and coordination of professional expertise on ASDs in the EU. Seminars and conferences will be organised with a view to reaching agreement at European level on case definition and disseminating key results. A register of concerned professionals will be created to improve the flow of information. The project is also planning an information/training film, an itinerant photo exhibition and a project brochure.

One central aim of the project is to establish an information system to record ASD data in an agreed format across the EU, as the strongest, most robust evidence available to determine both the prevalence and financial burden of the disease and to monitor ongoing trends. After the completion of the project this system could be further developed as a full-scale EU surveillance system. The project will be implemented across Europe and include EFTA and EEA countries. Partner institutions from Ireland, Italy, Denmark, Spain, UK and the Czech Republic will lead specific areas of the project and institutions in Scotland, Malta, Romania, Turkey, Italy, Poland and the US [the National Center on Birth Defects and Developmental Disabilities (NCBDDD)] will also be involved. Other organisations, including Autism Speaks, have been identified as partners.

See EAIS project website
See Final Report of the European Autism Information System (EAIS)



Development of a European Autism Alliance (EAA)

The development of a European network for autism is a key component of the European Autism Information System. A list of institutions and organisations concerned with autism in Europe has been compiled for the EAIS website.

The EAA will be launched in October 2007. To keep the EAA going after the current project ends, a lobbying group of MEPs with a special interest in autism will be formed to promote political support for the alliance and encourage EU countries to enrol government bodies in it.

Characteristics of Autism Spectrum Disorders (ASD) in Europe

This area of work was fundamental to the overall aim of the EAIS project as it is directly linked to its main objective to develop mechanisms for obtaining systematic, reliable and consistent data on ASD in Europe. The lead organisation in the component analysing prevalence, the Fundación para la Salud y Cooperación Internacional Carlos III in Spain, set out with two main objectives, therefore:
to develop a study design for ASD prevalence at European level;
to define a strategy to implement a pilot study for estimated prevalence at European level.
This required designing a questionnaire for health care, medical and research professionals and ASD-related associations and institutions that would ensure that relevant information was being provided that would facilitate coherent and comparable analysis.

The first draft of this questionnaire, entitled Q-EAIS, was completed in July 2006 and was used in a sample survey by associated and collaborating partners of the EAIS in 11 countries or regions across the EU, including Bulgaria, the Czech Republic, Denmark, England, France, Italy, Malta, Poland, Portugal, Scotland and Spain.

Some of the data provided some interesting early indications as regards ASD prevalence and national or local responses. For example, the age at which diagnosis of autism is obtained in the sample areas varied depending on the subtype but the averages and most common answers were 3-4 years old for Autistic Disorder; 5-6 years old for Asperger's Syndrome; and, 3-5 years old for Pervasive Developmental Disorder. 45% of the countries indicated that they had a well-child surveillance protocol after 18 months, and 54% indicated that they had an established protocol in the Public Health System for ASD early detection. In summary, the responses clearly illustrated the considerable extent to which services provided for those affected by ASD varied in different countries, including some differences within countries as well.

See European Autism Information System (EAIS) - Report on the 'Autism Spectrum Disorders Prevalence Data and Accessibility to Services' Questionnaire (Q-EAIS)

(328 KB)

See ASD services in Europe: a pilot experience of the EAIS Project

(3 MB)

As a result of these efforts, a modified questionnaire on health care, educational and social facilities and patients' organisations for ASD was completed. It has also finalised a checklist of criteria for selecting pilot areas for ASD prevalence studies which will assist EAIS collaborating and associated partners in assessing whether or not their country or specific regions or areas in their country would be at an acceptable state of preparedness to participate in a prevalence study in Europe.

See Design of a Prevalence Study Questionnaire on health care, educational and social facilities and patients' organizations for Autism Spectrum Disorders (ASD) - EAIS Project

(177 KB)

See Pilot Prevalence Study: Checklist of criteria for selecting pilot areas and exploring difficulties- EAIS Project

(110 KB)

Design of a European Protocol for Autism Spectrum Disorder Prevalence (EPAP)

The questionnaire, checklist and summary report of the EAIS survey contributed to the elaboration of a broad-based document which proposes a comprehensive strategy to develop, implement and follow-up an ASD prevalence study in Europe. The Protocol emphasises the need for prevalence to be measured and analysed on a broad European scale and sets out the design criteria and characteristics of a European-wide prevalence study.

See Designed strategy for a prevalence study in Europe: EAIS Proposal

(2 MB)

See Proposal for the "European Protocol for Autism Spectrum Disorder Prevalence" (EPAP) - EAIS Project

(242 KB)

Measuring the economic burden of ASD

Calculating the financial burden is a complex and complicated process as it needs to take into account a wide range of factors related to the challenge of providing health and other primary and secondary care to individuals suffering from ASD. These disorders have potentially enormous implications for the lives of affected individuals and their families. In fact, the consequences of ASD can often be seen in many domains, including family and other relationships, employment, leisure activities, standards of living, social and personal functioning, and of course an individual's and a family's quality of life more broadly. King's College UK adapted a scoping questionnaire to assess economic burden as part of the EAIS project to address the need for improved knowledge of the impact of ASD in Europe.

See Estimating the Economic Burden of Autistic Spectrum Disorders - Contribution to EAIS Project

(226 KB)

Harmonised early-detection tool

The issue of early detection, leading to early diagnosis, is a key element in the treatment of children with ASD given that early and intensive education can help children to develop and learn new skills. Iit is vital for the benefit of the child and her or his parents and family, as well as in reducing the potential long-term cost to the public health system in terms of subsequent rehabilitation and care, to develop early detection tools. The overall objective of this work was to draw up guidelines for early detection on the basis of a comprehensive analysis of existing tools and methodologies. In preparing for a detailed study on this subject, the following instruments were identified for consideration and review by Ulss20 Verona:
Checklist for Autism in Toddlers (CHAT)
CSBS-DP (Communication and Symbolic Behaviour Scales Developmental Profile)
ESAT (Early Screening for Autistic Traits)
M-CHAT (screening tool for early detection of autism)
PIA-CV (Parent Interview for Autism-Clinical Version)
STAT (Screening Tool for Autism in Two-Year-Olds)
These different tools measured a range of indicators in children's development which are particularly impaired in autism and that could be divided into four specific categories: (1) language and communication; (2) social interaction; (3) play; and (4) behaviour. On the basis of 50 case studies, Ulss20 tested the different diagnostic tools and compared their results. It was concluded that there was coherence and harmony between the six diagnostic tools.
Surveillance on risk factors
European network of surveillance on risk factors for autism and cerebral palsy (ENSCAP)

The EU project European network of surveillance on risk factors for autism and cerebral palsy (ENSCAP) coordinated by the Aarhus Universitet (Denmark) was selected for funding in 2006. An increasing number of children are diagnosed with cerebral palsy (CP) and in particular autism spectrum disorders (ASDs). CP is one of the most severe physical disabilities in childhood affecting 2–3 ‰ of newborns. ASD is the most common psychiatric diagnose in childhood affecting 3-6‰ of newborns. Early detection of ASD and CP children improves the prognosis and quality of life for child and family. Synchronised information data systems from five regions in the EU will form a knowledge base and information network for pre- and perinatal risk factors for ASD and CP. ENSCAP will define pre- and perinatal risk factors for ASD and CP. Also, the network will form guidelines for identification of ASD and CP risk factors for public health workers, researchers and clinicians.
Other European ASD data or activities
See The prevalence of Autism Spectrum Disorders (ASD) in the EU (European Commission, 2005)

(341 KB)
See EU project European Autism Information System (EAIS)
See EU Draft Baseline Report

on neurodevelopmental disorders in the framework of the European Environment and Health Strategy
See US National Center on Birth Defects and Developmental Disabilities (NCBDDD)
See US Autism and Developmental Disabilities Monitoring (ADDM) Network
See Autism Europe asbl
See The genes of silence (article in EU research magazine)