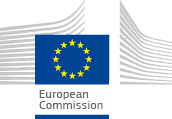 European Commission

Public health
Accessibility tools
Service tools
Language selector
EU Youth health indicators
While respecting Member States' overall responsibility for youth policy, the EU Youth Strategy sets out a framework for cooperation covering the years 2010-2018 in eight areas: education & training, employment & entrepreneurship, health & well-being, participation, voluntary activities, social inclusion, youth & the world, creativity & culture.
The strategy has two main objectives. Firstly to provide more and equal opportunities for young people in education and the job market, and secondly to encourage young people to actively participate in society. These objectives are achieved through a dual approach which includes youth initiatives targeted at young people. The initiatives aim to encourage non-formal learning, participation, voluntary activities, youth work, mobility and sharing of information.
In addition, by mainstreaming cross-sector initiatives, the goal is to ensure that youth issues are taken into account when formulating, implementing and evaluating policies and actions in other fields with a significant impact on young people, such as education, employment or health and well-being.
In May 2015 the European Commission launched the European Youth Monitor and published 41 statistical indicators on the state of young people in the European Union. Based on the Youth Dashboard [SEC(2011)401]

, the Youth Monitor provides information on the eight fields of action of the EU Youth Strategy, including health and well-being.
The EU Youth Report regularly provides information about the state of play of youth in the EU. When possible, the report uses the European Core Health Indicators (ECHI)

български (bg) čeština (cs) dansk (da) Deutsch (de) eesti keel (et) ελληνικά (el) español (es) français (fr) italiano (it) latviešu valoda (lv) lietuvių kalba (lt) magyar (hu) Malti (mt) Nederlands (nl) polski (pl) português (pt) română (ro) slovenčina (sk) slovenščina (sl) suomi (fi) svenska (sv) as a reference in the health and well-being chapter.
The Commission Recommendation of 20 February 2013 'Investing in children: breaking the cycle of disadvantage'

provides an indicator-based monitoring framework including indicators on children's health.