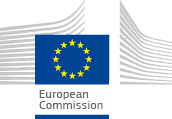 European Commission

Public health
Accessibility tools
Service tools
Language selector
EU Youth health indicators
The Commission Communication 'An EU Strategy for Youth – Investing and Empowering: A renewed open method of coordination to address youth challenges and opportunities

' was adopted in April 2009 after an extensive consultation across Europe. The following specific challenges have been identified as topping the list of young people's concerns: education, employment, social inclusion, and health. The EU Youth Strategy greatly emphasizes an evidence-based approach to youth policy for all fields of action, including health.
In March 2011, the Commission released a document 'On EU indicators in the field of youth'

based on ad-hoc expert group meetings on youth indicators. The paper highlights health & well-being as a policy domain where indicators are already available and lists the health-related indicators to be considered:
Regular smokers
Obesity,
Alcohol use past 30 days,
Cause of death of young people – suicide,
Psychological distress,
Injuries in road traffic,
Self-reported unmet needs for medical care (indicator under the Social Inclusion action).
The Commission Recommendation of 20 February 2013 'Investing in children: breaking the cycle of disadvantage'

provides an indicator-based monitoring framework including indicators on children's health.
More information
See the evidence based youth policy