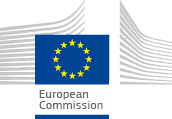 European Commission

Public health
Accessibility tools
Service tools
Language selector
Regional health indicators
In health monitoring, health indicators at regional level allow health professionals and decision-makers to place their own region within the wider context of all other regions across the EU or cross-border regions. In addition, the EU Cohesion Policy

български (bg) čeština (cs) dansk (da) Deutsch (de) eesti keel (et) ελληνικά (el) español (es) français (fr) italiano (it) latviešu valoda (lv) lietuvių kalba (lt) magyar (hu) Malti (mt) Nederlands (nl) polski (pl) português (pt) română (ro) slovenčina (sk) slovenščina (sl) suomi (fi) svenska (sv) aims to reduce economic and social disparities between regions in Europe and health has increasingly been recognised as an important asset for regional development and competitiveness.
Regional health data in Eurostat
Eurostat is constantly developing comparable regional health statistics. Currently causes of death data and health care resources & patient data are available at NUTS2 level (Nomenclature of Territorial Units for Statistics). Eurostat population statistics at regional level are also relevant for the health area.
Further information:
Challenge when dealing with regional health statistics
The difficulty with statistics on health at regional level stems from the fact that regional, provincial or local government statistics or the breakdown by region which is of interest to health authorities in the Member States sometimes do not tally with the NUTS classification, use of which is compulsory in the EU. The EU-funded project ISARE-3 (Health Indicators in the European Regions) made a recommendation on appropriate "health regions" for some EU Member States. ISARE projects and I2SARE project (Health inequalities indicators in the region of Europe) made a useful contribution towards understanding the role of 'health regions', and fostering their use as units for the exchange of health indicators.
The Regions for Health Network (RHN)
The Regions for Health Network (RHN) is organised through the WHO Regional Office for Europe. The Regions for Health Network complements work for health carried out at the national level by working with sub-national actors.