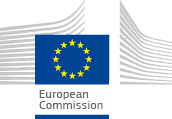 European Commission

Public health
Accessibility tools
Service tools
Language selector
Collection of data on sustainable development indicators
Sustainable development (SD) can be defined simply as a better quality of life for everyone, now and for generations to come. It is a vision of progress that links economic development, protection of the environment and social justice, and its values are recognised by democratic governments and political movements the world over. See
European Commission - Sustainable Development
.
In response to these policy priorities, a hierarchically structured thematic framework was developed and submitted to the Statistical Programme Committee (SPC) in 2003. It provides a policy-relevant system for regular monitoring of the progress towards EU objectives on SD. The review of the Strategy in 2005 may set some new priorities, which could easily be incorporated into this framework.
Two communications have been presented by the Commission on the subject: Commission Communication COM(2005)37 final of 09.02.2005: "
The 2005 review of the EU Sustainable Development Strategy: Initial Stocktaking and Future Orientations

" and Commission Communication SEC(2005)161 final of 09.02.2005: "
Sustainable Development Indicators to monitor the implementation of the EU Sustainable Development Strategy

" based on the preparatory work by Eurostat's SDI Task Force. The purpose of these communications was to introduce the conceptual framework and the set of SDIs, and to demonstrate Commission's support for this work. The SDI Communication also referred to the need for the Commission's departements to work in close cooperation with the European Statistical System in order to examine the feasibility of the indicators which, although not yet available, are nevertheless needed (known as 'best-needed' indicators).
See
Eurostat web site on Sustainable Development Indicators

The following SD indicators exist in the field of public health (human health protection and lifestyles; food safety and quality; handling of chemicals; health risks due to environmental conditions):