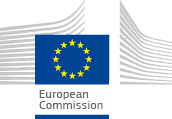 European Commission

Public health
Accessibility tools
Service tools
Language selector
Collection of food, demographic and socio-economic data
The Data Food Networking (DAFNE) initiative is a joint European effort to exploit and compare food, demographic and socio-economic data collected in the national household budget surveys, in order to develop a cost-effective database that allows monitoring of food availability within and between European populations, based on comparable and harmonised information. The overall aim is to develop a monitoring tool that could assist the formulation, implementation and evaluation of nutritional policies across Europe.
The DAFNE databank currently comprises data on twenty-one European countries, namely Austria, Belgium, Cyprus, Finland, France, Germany, Greece, Hungary, Ireland, Italy, Latvia, Luxembourg, Malta, Norway, Poland, Portugal, the Slovak Republic, Slovenia, Spain, Sweden and the United Kingdom, allowing:
Inter-country comparisons of daily individual food availability;

Comparisons of the eating behaviour of various population segments, based on four socio-demographic characteristics with important public health implications, namely (1) the degree of urbanization of the area where the household is situated; (2) the household composition; (3) the education; and (4) the occupation of the household head;

The identification of dietary patterns.
The DAFNE database is coordinated by the Department of Hygiene and Epidemiology of the University of Athens Medical School and is available on:
http://www.nut.uoa.gr/english/index.asp?page=202
.
For further information and contact:
Dr Antonia TRICHOPOULOU
Department of Hygiene and Epidemiology, University of Athens Medical School
WHO Collaborating Centre
Tel : +30.210.746.2073
Fax: +30.210.746.2079
e-mail: antonia@nut.uoa.gr