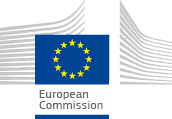 European Commission

Public health
Accessibility tools
Service tools
Language selector
Medicinal products for human use
Quality of medicines and Good Manufacturing Practices (GMP)
Quality of medicines
When applying for a marketing authorization, companies, inter alia, must document that the product will be of appropriate quality. On the basis of the documentation submitted competent authorities assess that the criteria set for quality in legislation and guidelines are fulfilled. Legal provisions are included in Annex 1 of Directive 2001/83/EC

and Directive 2001/82/EC

. In addition, EudraLex Volume 3 includes Scientific guidelines for medicinal products for human use on quality prepared by the Committee for Medicinal Products for Human Use (CHMP) in consultation with the competent authorities of the EU Member States. Similarly, the Committee for Medicinal Products for Veterinary Use (CVMP) has defined which of these and additional specific guidelines should be applicable for the veterinary sector. Those guidelines have been made public with EudraLex Volume 7 Scientific guidelines for medicinal products for veterinary use - 7B Immununologicals/ Quality.
Guidelines are intended to provide a basis for practical harmonisation of the manner in which the EU Member States and the EMA interpret and apply the detailed requirements for the demonstration of quality contained in the Community Directives. Applicants and competent authorities are expected to refer to these guidelines when preparing or assessing an application for a marketing-authorisation.
If the view is taken that the qualitative and quantitative composition of a medicinal product is not as declared, competent authorities shall refuse to authorise a medicinal product for marketing. In the case of products already authorised, competent authorities shall suspend, revoke, withdraw or vary a marketing authorisation. Furthermore, Member States shall take appropriate steps to ensure that the supply of the medicinal product is prohibited and the product is withdrawn from the market (Article 26, 116 and 117 of Directive 2001/83/EC

; Article 30, 83 and 84 of Directive 2001/82/EC

).
Equally important, the European Commission is responsible for publishing the " Note for guidance on minimising the risk of transmitting animal spongiform encephalopathy agents via human and veterinary medicinal products " . In 2011, a third technical revision was undertaken to take into account advancement of science in the area of transmissible spongiform encephalopathies, as well as the evolving situation regarding Bovine Spongiform Encephalopathy (BSE) across the world. [Corrigendum : OJ C 182/32 23/6/2011]

. Please follow this link for all linguistic version of the note and the corrigendum.
Good Manufacturing Practices (GMP)
The manufacturing or importation of medicinal products, including investigational medicinal products, is subject to a manufacturing or import authorisation. The holder of such an authorisation is obliged to comply with the principles and guidelines of good manufacturing practice for medicinal products and to use as starting materials only active substances (active pharmaceutical ingredients), which have been manufactured in accordance with GMP Part II. (Title IV of Directive 2001/83/EC

); Article 13 of Directive 2001/20/EC, Title IV of Directive 2001/82/EC

).
The Commission has adopted the principles and guidelines of GMP for medicinal products in form of Commission Directive 2003/94/EC

concerning medicinal products for human use and investigational medicinal products and Commission Directive 91/412/EEC for veterinary medicinal products. In addition, the Commission has published detailed GMP guidelines in line with those principles in EudraLex Volume 4. In this context, the Commission is revising on a regular basis the GMP guidelines, in collaboration with the European Medicines Agency. The guidelines are revised to take into account the advancement of scientific practices. In 2011, the "Chapter 4 on Documentation" , "Annex 11 on Computerised Systems" and "Annex 14 on Manufacture of Products derived from Human Blood or Human Plasma" have been finalised.
Mutual Recognition Agreements (MRAs) and related agreements with third countries
The Community has concluded MRAs covering the sector of GMP with Switzerland, Canada, Australia, New Zealand, Japan and Israel. In line with the scope of each MRA the EMA and the Commission have published information as to which areas, including product categories, are under the operational scope of these agreements. On the basis of equivalent provisions for GMP and supervision by competent authorities, the EU and the third country mutually accept results of inspections of manufacturers. Furthermore, the qualified person of the importer in the EU may be relieved of his responsibility to carry out the so-called re-testing. For more information consult the following websites: International activities & EMA
Importation of active substances
Directive 2011/62/EU

(968 KB)

български (bg) čeština (cs) dansk (da) Deutsch (de) eesti keel (et) ελληνικά (el) español (es) français (fr) italiano (it) latviešu valoda (lv) lietuvių kalba (lt) magyar (hu) Malti (mt) Nederlands (nl) polski (pl) português (pt) română (ro) slovenčina (sk) slovenščina (sl) suomi (fi) svenska (sv) of the European Parliament and of the Council of 8 June 2011 amending Directive 2001/83/EC

(633 KB)

български (bg) čeština (cs) dansk (da) Deutsch (de) eesti keel (et) ελληνικά (el) español (es) français (fr) italiano (it) latviešu valoda (lv) lietuvių kalba (lt) magyar (hu) Malti (mt) Nederlands (nl) polski (pl) português (pt) română (ro) slovenčina (sk) slovenščina (sl) suomi (fi) svenska (sv) on the Community code relating to medicinal products for human use, as regards the prevention of the entry into the legal supply chain of falsified medicinal products introduces EU-wide rules for the importation of active substances: According to Article 46b(2) of Directive 2001/83/EC, active substances shall only be imported if, inter alia, the active substances are accompanied by a written confirmation from the competent authority of the exporting third country which, as regards the plant manufacturing the exported active substance, confirms that the standards of good manufacturing practice and control of the plant are equivalent to those in the Union.
The template for the written confirmation has been published in Part III of EudraLex, Volume 4.
What happens when a site covered by written confirmation is found GMP non-compliant?
Whenever an active substance manufacturing site is found not to comply with EU GMP for active substances

(452 KB) following an inspection by a EU member state, a statement of non-compliance (NCS) is issued and entered in EudraGMDP. NCS are now publicly available and can be accessed through the "GMP" tab of the EudraGMDP database.

A NCS issued by a EU Member State for a specific active substance manufacturing site normally results in measures taken by the relevant EU authorities to prevent the use across the EU of the active substance(s) produced in the site in question. A NCS therefore supersedes the corresponding written confirmation (if it exists) issued by the third country.
Do you have questions on the new rules on active substances?
A "Questions and Answers" document

(64 KB) (version 7.0 June 2016) responds to the most frequently asked questions in relation to this file.
An information leaflet on the new rules on importing active pharmaceutical ingredients into the EU is available here

(702 KB).
Listing of third countries
Regarding the "Listing of third countries", an implementing Decision on aspects of the assessment is here

(722 KB)

български (bg) čeština (cs) dansk (da) Deutsch (de) eesti keel (et) ελληνικά (el) español (es) français (fr) italiano (it) latviešu valoda (lv) lietuvių kalba (lt) magyar (hu) Malti (mt) Nederlands (nl) polski (pl) português (pt) română (ro) slovenčina (sk) slovenščina (sl) suomi (fi) svenska (sv) .
How to apply for listing?
There is no "application form". You should submit your request to be included in the list of equivalent third countries in accordance with Article 111b(1) of Directive 2001/83/EC by way of a letter addressed to the Director-General of DG SANTE. The request should be accompanied by the documents listed in point 2 below.
The hard copy of the application should be sent to the Director-General, Directorate-General for Health and Food Safety (DG SANTE), European Commission, office B232 07/095, BE-1049 Brussels, Belgium. An electronic copy of the application, including all supporting documents, should be sent to sante-pharmaceuticals-b4@ec.europa.eu.
In order for the Commission to conduct the equivalence assessment foreseen in Article 111b(1) of Directive 2001/83/EC, the information to be submitted with the listing request is here

(51 KB). The documents include:
the English translation of all your legislation relevant to the manufacture of APIs, including information on empowerment of authorities, supervision, authorisation/licensing/registration and inspection of API sites;

the English translation of the texts on GMP for APIs applicable in your country, including information whether and to what extent these texts reproduce an international standard, such as that of WHO or ICH.

the English translation of texts on the rules and standard operating procedures for inspections of API manufacturers, including the rules on inspection resources, the qualification and training of inspectors, inspection procedures, timing and frequency of inspectons, inspection strategies and mechanisms to address conflicts of interest, inspection performance standards, enforcement powers, alert and crisis mechanisms, and analytical capacity.

a commitment from the third country to communicate any suspension or withdrawal of an authorisation granted to a API site, based on

non-compliance with GMP

, to the EU. (It should be noted that EU non-compliance statements are publicly available in

EudraGMDP

.
Procedures and time taken for conducting the equivalence assessment
The time taken for dealing with the request is several months.
The equivalence assessment is based on the elements of the JAP checklist

relevant to API manufacture. It consists of:
a review of relevant documentation (see point 2 above);

an on-site audit of the third country's regulatory system, unless a mutual recognition agreement ('MRA') is in place that covers the manufacturing of APIs. The on-site audit may include, if necessary, an observed inspection of one or more of the third country's API manufacturing sites.
Status of current and past applications
Below is a list of third countries which have so far requested to be listed, as well as the status of the request:
Country

Date of request

Status, Date of publication in the Official Journal of the European Union

Switzerland

4 April 2012

Adopted, Commission implementing Decision (OJ L 325, 23.11.2012)

Israel

9 May 2012

3 september 2014

Adopted, Commission implementing Decision (316 KB) български (bg) čeština (cs) dansk (da) Deutsch (de) eesti keel (et) ελληνικά (el) español (es) français (fr) hrvatski (hr) italiano (it) latviešu valoda (lv) lietuvių kalba (lt) magyar (hu) Malti (mt) Nederlands (nl) polski (pl) português (pt) română (ro) slovenčina (sk) slovenščina (sl) suomi (fi) svenska (sv) (OJ L 171/23, 2.7.2015)s

Australia

18 September 2012

Adopted, Commission implementing Decision (OJ L 113, 25.4.2013)

Singapore

17 September 2012

No listing for the moment (the relevant Singapore legislation provides for a non-mandatory GMP certification scheme). Contacts ongoing. In the meantime, Singapore issues written confirmation.

Brazil

4 October 2012

Adopted, Commission implementing Decision (316 KB) български (bg) čeština (cs) dansk (da) Deutsch (de) eesti keel (et) ελληνικά (el) español (es) français (fr) hrvatski (hr) italiano (it) latviešu valoda (lv) lietuvių kalba (lt) magyar (hu) Malti (mt) Nederlands (nl) polski (pl) português (pt) română (ro) slovenčina (sk) slovenščina (sl) suomi (fi) svenska (sv) (OJ L 171/23, 2.7.2015)

Japan

6 December 2012

Adopted, Commission implementing Decision (OJ L 152/52, 5.6.2013)

17 January 2013

Adopted, Commission Implementing Decision (OJ L 169/71, 21.06.2013)

New Zealand

26 June 2013

Assessment on hold pending clarification of the scope of the existing MRA

South Korea

22 January 2015

Equivalence assessment ongoing