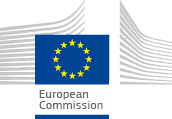 European Commission

Public Health
Accessibility tools
Service tools
Language selector
Navigation path
Orphan medicinal products

Medicinal products for human use
Orphan medicinal products
Orphan medicinal products are intended for the diagnosis, prevention or treatment of life-threatening or very serious conditions that affect not more than 5 in 10,000 persons in the European Union.
General Information
Since only a very small number of the population is affected by these diseases, the pharmaceutical industry has been reluctant in the past to invest in the research and development of medicinal products to treat them, as costs are extremely high and do not allow for these medicines to be supplied at normal prices.
In the course of the last decade, a number of Member States have adopted specific measures to increase our knowledge of rare diseases and improve their detection, diagnosis, prevention and treatment. These initiatives, nonetheless, until recently were few and did not lead to any significant progress in research on rare diseases.
In response to this situation and in order to stimulate the research and development of orphan drugs, in 2000 the EU introduced new legislation with the aim of providing incentives for the development of orphan and other medicinal products for rare disorders.
The EU Regulation on orphan medicinal products ( Regulation (EC) No 141/2000

) establishes a centralised procedure for the designation of orphan medicinal products and puts in place incentives for the research, marketing and development of orphan medicinal products.
Today companies with an orphan designation for a medicinal product benefit from incentives such as fee waivers, a 10 year market exclusivity period post authorisation for designated products; scientific assistance for marketing authorisations, and the possibility of a Community marketing authorisation.
The Regulation also sets up a Committee for Orphan Medicinal Products (COMP), which is responsible for the scientific examination of applications leading to the designation of an Orphan Medicinal Product.
In 2006 the Commission published a report on the experience acquired as a result of the application of the new EU Orphan Regulation

(555 KB) , taking account of the public health benefits acquired. The report revealed that the number of orphan medicinal products authorised has increased each year since the entry into force of the Regulation and is expected to increase considerably in the years to come.
During the first five years of the implementation of the Regulation, 458 applications for orphan designation were submitted, resulting in 268 products being designated, relating to over 200 different rare conditions. The predominant therapeutic areas corresponding to the designated medicinal products were cancer, metabolic disorders, immunology and cardiovascular and respiratory disorders.
The complete listing of orphan medicinal products adopted in the EU can be found in the Community Register.
More detailed rules and guidelines are provided in Commission Regulation (EC) No 847/2000

laying down implementing rules and setting out definitions essential for the application of the Regulation on orphan medicinal products.
There are also a number of guidelines further specifying various aspects of EU orphan medicines legislation, in particular :