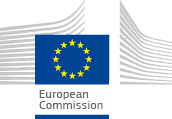 European Commission

Public health
Accessibility tools
Service tools
Language selector
Medicinal products for human use
Information to Patients - Non Legislative approach
The issue of information to patients was a key discussion area in the G10 Medicines initiative. The G10 Group proposed the creation of a public-private partnership to examine ways of improving the quality of information to patients. This was supported by the Commission and endorsed by the Council of Ministers.
The High Level Pharmaceutical Forum, launched in 2005, focused on information to patients regarding disease and treatment options. In this framework, a working group of experts from Member States, stakeholders (including representatives of the patients, healthcare professionals, industry and insurers) and three representatives of the European Parliament worked together to find ways to improve the quality of information. This led to the adoption of quality principles

for accessing high quality information during the second Ministerial Forum. Discussions and exchange of practices on existing partnerships and collaborations were also addressed in order to reach a common understanding on the need to harness the knowledge and resources of different partners for the generation of information.
On 2 October 2008, the High Level Pharmaceutical Forum adopted final conclusions, recommendations and technical documents

aimed at providing guidance for all actors – the European Commission, Member States, stakeholders and all parties involved in the generation of information to patients – to address the challenges of providing information to patients regarding diseases and treatments, focusing on four key aspects:
enhancing the

quality of information
increasing

accessibility

and the

dissemination

of information
generation

of information by using each stakeholder contact wisely

redoubled efforts regarding information to patients