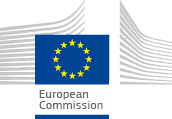 European Commission

Public health
Accessibility tools
Service tools
Language selector
Medicinal products for human use
Good Distribution Practice
General Information

"The wholesale distribution of medicinal products is an important activity in the integrated supply chain management. The quality and the integrity of medicinal products can be affected by a lack of adequate control. To this end, the Commission has published guidelines on Good Distribution Practice of medicinal products for human use in the form of a Commission guideline 2013/C 343/01

.
The present guidelines are based on Articles 84 and 85b(3) of Directive 2001/83/EC of the European Parliament and of the Council of 6 November 2001 on the Community code relating to medicinal products for human use (Directive 2001/83/EC).
A "Question and Answer" document (version 1.0 March 2014)

(46 KB) responds to frequently asked questions in relation to the guidelines on Good Distribution Practice of medicinal products for human use."
Major developments
23/11/2013
A new version of the Guidelines on good distribution practice (GDP)

of medicinal products was published today
The revised guidelines (OJ C 343/1, 23.11.2013)

correct factual mistakes in subchapters 5.5 and 6.3, give more explanations on the rationale for the revision and provide a formal date of coming into operation. These guidelines, which replace the guidelines on GDP published in March 2013, are applicable as of 24 November 2013.
08/11/2013
Responses to the public consultation on draft guidelines on the principles of good distribution practices for active substances for medicinal products for human use.
Gedeon Richter Plc., Merck KGaA, Teva Pharmaceutical Industries Ltd. and UCB Pharma SA requested that their response not be published.
08/03/2013
Revised rules on the distribution of medicinal products in the EU
It is of key importance that the quality and the integrity of the medicinal products are maintained during the entire supply chain from the manufacturer to the patient.
Today's distribution network for medicinal products is increasingly complex and involves many players. The revised guidelines, published today, lay down appropriate tools to assist wholesale distributors in conducting their activities and to prevent falsified medicines from entering the legal supply chain.
The revised guidelines introduce the following changes:
the maintenance of a quality system setting out responsibilities, processes and risk management principles in relation to wholesale activities;
suitable documentation which prevents errors from spoken communication;
sufficient competent personnel to carry out all the tasks for which the wholesale distributor is responsible;
adequate premises, installations and equipment so as to ensure proper storage and distribution of medicinal products;
appropriate management of complaints, returns, suspected falsified medicinal products and recalls;
outsourced activities correctly defined to avoid misunderstandings;
rules for transport in particular to protect medicinal products against breakage, adulteration and theft, and to ensure that temperature conditions are maintained within acceptable limits during transport;
Specific rules for brokers (person involved in activities in relation to the sale or purchase of medicinal products).

Wholesale distribution of medicinal products is "all activities consisting of procuring, holding, supplying or exporting medicinal products, apart from supplying medicinal products to the public. Such activities are carried out with manufacturers or their depositories, importers, other wholesale distributors or with pharmacists and persons authorized or entitled to supply medicinal products to the public in the Member State concerned".
The revised guidelines

will enter into force in six months from the date of publication, on 8 September 2013.
Important: Please note that the obligation to record the batch number will only enter into force 3 years after the delegated act on the safety features is adopted by the Commission (adoption foreseen in 2014).
03/02/2012
Responses to the public consultation on the "Revised Commission guidelines on Good Distribution Practice of Medicinal Products for human use"
The responses are published here.
15/07/2011
Public consultation of the revised Commission guidelines

(177 KB)on Good Distribution Practice of Medicinal Products for Human Use
Today, DG SANCO launches a public consultation on the revised guidelines

(177 KB)for good distribution practices. The content of the Guidelines on Good Distribution Practice published in 1994 is no longer adequate. It needs to be reviewed to take into account advancements of practices for an appropriate storage and distribution of medicinal products in the European Union. Moreover, it needs to consider the new requirements for wholesale distributors and brokers established by the new Directive 2011/62/EU of the European Parliament and of the Council amending Directive 2001/83/EC on the Community code relating to medicinal products for human use, as regards the prevention of the entry into the legal supply chain of falsified medicinal products.
Comments and suggestions are invited by 31 December 2011 and should be sent by email to: mailto:SANCO-gmp@ec.europa.euand ADM-GMDP@ema.europa.eu