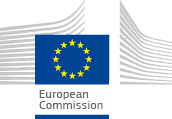 European Commission

Public health
Accessibility tools
Service tools
Language selector
Medicinal products for human use
Commissioner Dalli visits the European Medicines Agency in London
6 February 2012
On 6 February 2012, Commissioner Dalli visited the European Medicines Agency (EMA) in London. On this occasion Commissioner Dalli met the Agency's new Executive Director Guido Rasi who was appointed in October 2011. The mission of Commissioner Dalli to the Agency was meant to contribute to the continued fruitful co-operation between the Commission and its Agency in the best interests of citizens in the EU. The Commission and the Medicines Agency share the great responsibility of ensuring that medicines authorised in the EU are safe and effective.
On the occasion of the Commissioner's visit, the European Commission launched a video to explain to citizens the system of authorisation for all medicines circulating in the European Union.

Watch the video

(9 MB)

български (bg) čeština (cs) dansk (da) Deutsch (de) eesti keel (et) ελληνικά (el) español (es) français (fr) italiano (it) latviešu valoda (lv) lietuvių kalba (lt) magyar (hu) Malti (mt) Nederlands (nl) polski (pl) português (pt) română (ro) slovenčina (sk) slovenščina (sl) suomi (fi) svenska (sv)
More information on the authorisation of medicines
EMA's primary responsibility is to provide scientific advice on medicinal products for human and veterinary use. The European Commission takes the Decisions concerning the authorisation of medicinal products on the basis of the scientific opinions from the EMA expert committees. This dialogue between the Commission and the Agency in the context of marketing authorisation procedures is an integral part of the process towards making sound and robust decisions ensuring the quality, safety and efficacy of medicines for the citizens in the EU.