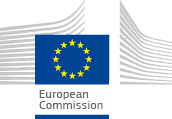 European Commission

Public health
Accessibility tools
Service tools
Language selector
Partnerships
The Commission helps promote healthy environments through partnerships
World Health Organisation
EU-level health and environment activities are carried out in close collaboration with WHO activities.
The Commission supports

(51 KB) implementation of the WHO Europe – children's environment and health action plan (CEHAPE) and the work of the WHO on indoor air quality, injury prevention and physical activity.
The EU action plan on environment and health was launched to coincide with the WHO plan, to enable collaboration between the two processes.