Interested to support the Expert Panel ?
This database is permanently open to scientists wishing to contribute to the work of the Expert Panel on specific issues, on an ad hoc basis, as members of working groups or for scientific hearings and workshops.
All individuals with a good command of the English language and with a university degree in a relevant scientific area, preferably at postgraduate level, are welcome to register in the Database of Experts. Interested scientists should consult the EC Decision 2012/C 198/06

(730 KB)

български (bg) čeština (cs) dansk (da) Deutsch (de) eesti keel (et) ελληνικά (el) español (es) français (fr) italiano (it) latviešu valoda (lv) lietuvių kalba (lt) magyar (hu) Malti (mt) Nederlands (nl) polski (pl) português (pt) română (ro) slovenčina (sk) slovenščina (sl) suomi (fi) svenska (sv) of 5 July 2012 on setting up a multisectoral and independent expert panel to provide advice on effective ways of investing in health and in particular its annexes. Those annexes contain more details about the fields of competence and the applicable indemnities.
Download the the application form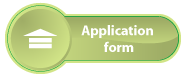 View the Q&A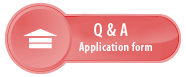 Call for experts:
In cases where the work of Expert Panel requires particular fields of expertise which are not found in the Database of Experts, calls for experts may be organized that are presented in this section.