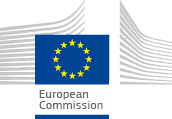 European Commission

Public health
Accessibility tools
Service tools
Language selector
EU-CEG
EU Common Entry Gate for reporting of information on tobacco products and notification of information on electronic cigarettes and refill containers

The Tobacco Products Directive (2014/40/EU) requires manufacturers and importers of tobacco products, electronic cigarettes and refill containers to submit key information – including on ingredients, emissions and toxicological data – to the competent authorities of the Member States in which they place/intend to place these products on the market.
The exact requirements, as well as how this information should be submitted to Member States, are set out in two Implementing Decisions:
These Decisions clarify that the information should be submitted to Member States via an EU common entry gate (EU-CEG) – an IT tool designed to ensure uniform application of the reporting and notification obligations, harmonise the submission of data, facilitate comparison and reduce administrative burden for regulators and industry stakeholders alike.
The EU-CEG is currently being developed by the Commission, in close collaboration with Member States and stakeholders, and will operate as of 20 May 2016.
Other products
In some Member States the EU-CEG will also be used as the tool to submit information relating to the notification of novel tobacco products, the reporting of herbal products for smoking, nicotine-free electronic cigarettes and other relevant information.
Further information can be found under "Browse the theme" hereafter