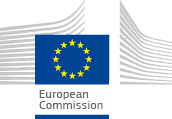 European Commission

Public health
Accessibility tools
Service tools
Language selector
Enlargement process
The enlargement process includes Croatia, the former Yugoslav Republic of Macedonia, Albania, Bosnia and Herzegovina, Montenegro, Serbia, Kosovo[1] , Turkey and Iceland.
The Commission adopts an annual strategy document explaining its policy on enlargement alongside a summary of the progress made by each candidate.
Individual progress reports provide information on the Commission monitoring and assessment of the achievements of each of the candidate countries and potential candidates over the previous year.
On 1 July 2013 Croatia will join the EU as the 28th Member State. Iceland, Montenegro, Serbia, the former Yugoslav Republic of Macedonia, and Turkey currently are EU candidate countries.
Negotiations
By the time of accession to the EU, candidate countries should have adopted the EU acquis and have adequate institutional and administrative capacity in place to implement it.
For the purpose of accession negotiations, the EU acquis has been divided in 35 negotiating chapters. The public health acquis falls under Chapter 28 - Consumer and health protection. The pharmaceuticals acquis falls under Chapter 1 - Free movement of goods.
The public health situation differs for every Candidate and Potential Candidate country, as each country has its own health system, tradition and specific health situation. Details are available on the DG Enlargement website. More in depth information on public health and health systems in these countries can be consulted at the Websites of the World Health Organisation and the European Observatory on Health Systems and Policies.
Participation in EU Programmes
Participation of Enlargement countries in EU programmes is an important part of the pre-accession strategy. Countries are given the opportunity to familiarise themselves with the EU's policies and working methods. Experts in these countries have the possibility to meet experts from the Member States and work together towards common goals.
In order to participate in the EU Health Programme and in the future Health for Growth Programme (2014-2020)

(256 KB)

български (bg) čeština (cs) dansk (da) Deutsch (de) eesti keel (et) ελληνικά (el) español (es) français (fr) Gaeilge (ga) italiano (it) latviešu valoda (lv) lietuvių kalba (lt) magyar (hu) Malti (mt) Nederlands (nl) polski (pl) português (pt) română (ro) slovenčina (sk) slovenščina (sl) suomi (fi) svenska (sv) , each country must first express interest to do so. The government of the country concerned and the Commission will then have to conclude an agreement. This lays down the practical terms of participation in the programme. Organisations in those enlargement countries which have signed an agreement can submit proposals as main or associated partners. Organisations in those enlargement countries which have not yet signed an agreement with the Public Health Programme can participate in proposals as collaborating partners or subcontractors.
---
[1]This designation is without prejudice to positions on status, and is in line with UNSCR 1244 and the ICJ Opinion on the Kosovo Declaration of Independence