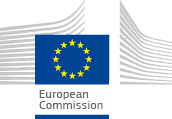 European Commission

Public health
Accessibility tools
Service tools
Language selector
OECD
The Commission collaborates closely with the OECD. Key joint initiatives in the area of health can be found on this page.
Health at a glance: Europe
This series of reports is the result of collaboration between the OECD and the European Commission, with the help of national data correspondents from over 30 countries. First publication

(7 MB) was released in 2010.
Healthcare quality indicators
The OECD's healthcare quality indicators (HCQI) project tracks healthcare quality and differences across countries by developing indicators based on comparable data.
Ultimately, HCQI will represent the largest effort – in terms of the number of quality indicators and countries – ever undertaken to assess international healthcare quality.
ICTs for health
Information and communication technologies (ICTs) are an increasingly integral part of modernised healthcare systems.
This project identified major obstacles and the most important policies necessary if ICTs are to effectively improve healthcare.
Economics of prevention
The expected growth in the burden of chronic diseases is an increasing concern, particularly in relation to changing lifestyles .
The OECD project on the economics of prevention sought to determine whether efforts should be made to prevent non-communicable diseases rather than accept the consequences of treating and managing them.
System of Health accounts
The System of Health Accounts (SHA) is an internationally accepted tool for describing, summarising and analysing healthcare spending and thus to support evidence-based healthcare decision making.
It is the result of a joint OECD/WHO/EU effort to make data more comparable by agreeing on common boundaries and breakdown categories .
Most EU countries have already begun to apply health accounts in their national health expenditure surveys.
The end product of the accounts is a set of interrelated tables that describe healthcare systems from various perspectives and answer key questions such as:
How much is being spent on healthcare activities?
Who funds them?
Who provides them?
What kinds of activities are provided?
In what setting?
Health Workforce and international migration
Inrecent years, concerns about shortages of health workers have emerged in OECD and EU countries.
The international migration of health workforce was examined to better inform the national and international dialogue.
The role of education, international migration and health workforce management policies were identified as substantial for achieving sustainable health workforce.
Particular attention was paid on the long term care workforce and countries' strategies to adapt supply to a growing demand.