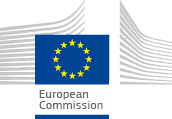 European Commission

Public health
Accessibility tools
Service tools
Language selector
European Reference Networks
European Reference Network Conference
Brussels, 23 June 2014
About the Conference
Directive 2011/24/EU on the application of patients' rights in cross-border healthcare

български (bg) čeština (cs) dansk (da) Deutsch (de) eesti keel (et) ελληνικά (el) español (es) français (fr) hrvatski (hr) italiano (it) latviešu valoda (lv) lietuvių kalba (lt) magyar (hu) Malti (mt) Nederlands (nl) polski (pl) português (pt) română (ro) slovenčina (sk) slovenščina (sl) suomi (fi) svenska (sv) strengthens cooperation between highly specialised healthcare providers across the European Union by the establishment of a system of European Reference Networks.
Establishing European Reference Networks of highly specialised healthcare providers represents a clear added value for the EU and will help to provide affordable, high-quality and cost-effective healthcare to patients with conditions requiring a particular concentration of resources or expertise, and to improve these patients' access to the best possible expertise and care available in the EU for their condition.
The legal framework, as foreseen in the Directive 2011/24/EU, was adopted on 10th of March by the Commission, after an exhaustive consultation process with national authorities, experts, and stakeholders, providing for the criteria and conditions that Networks and its Members shall fulfil and for the establishment and evaluation of future Networks.
DG SANCO organised a conference on European Reference Network on 23rd of June in Brussels which brought together highly specialised healthcare providers, experts, national authorities, decision–makers, and independent bodies with experience in the assessment and evaluation of healthcare providers.
The aim of the conference was to discuss the state of play on the organisation of highly specialised networks and their members across the EU and to look into the next steps of the deployment process, in preparation for the forthcoming call for European Reference Networks in 2015.
Read the:
Report: highlights and conclusions
Presentations and videos
MORNING PLENARY SESSION
Welcome: Dr Andrzej Rys - Director Health Care Systems, DG Health and Consumers: VIDEO

(6 MB)
Keynote Speakers
ROUNDTABLE: Highly specialised healthcare: framework for the establishment of ERN
Chair Dr Paolo G. Casali - Instituto Nazionale Tumori, Italy: VIDEO

(10 MB)
Session A: Highly specialised healthcare for low prevalence,rare and complex diseases
Session A-1:The view of the stakeholders organisations
Chair by Dr Andrzej Rys - Director Health Care Systems, DG SANCO: VIDEO

(4 MB)
Session A-2: National models
Chair: Dr Natasha Azzopardi Muscat - Public health practice and policy of EUPHA: VIDEO

(5 MB)
Session A-3: Networking Experiences (Networks pilots funded by EC)
Chair: Ms Annika Nowak - DG SANCO VIDEO

(2 MB)
Session B: Quality, clinical criteria and performance assessment
Session B–1: Clinical and professional criteria
Chair: Ms Flaminia Macchia - Director for European Public Affairs, EURORDIS
Session B-2: Accreditation, certification and evaluation
Chair: Nathalie Chaze - DG Health and Consumers
Closing remarks, Conclusions and call for action
Dr Andrzej Rys - Director Health Care Systems, DG Health and Consumers
VIDEO

(13 MB)
Contact / questions
Should you have any further questions on the event, please send an eamil to: info@ernconference.eu.