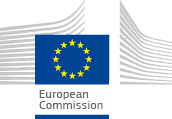 European Commission

Public health
Accessibility tools
Service tools
Language selector
EU actions
EU action related to electromagnetic fields is based on Council Recommendation (1999/519/EC) of 12 July 1999 on the limitation of the exposure of the general public to electromagnetic fields (0 Hz- 300 GHz)

.
This recommendation proposes basic restrictions and reference levels.
Background
Implementation
Action taken so far is set out in different reports on implementation of the Recommendation:
EU rules in other areas
The Recommendation serves as a reference for EU rules in other areas, such as:
Actions of the European Parliament
The European Parliament has produced resolutions on EMF and is sending written questions to the Commission on a regular basis.
Stakeholder Dialogue Group
In 2011, the Stakeholder Dialogue Group on EMF met four times to identify the main issues for the various stakeholders and to formulate recommendations on the management of these issues.
For more information on the issues, stakeholders and recommendations, see the meeting minutes.