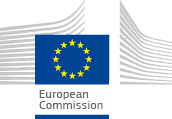 European Commission

Public health
Accessibility tools
Service tools
Language selector
EU Pharmaceutical informations
Calls for expression of interest
Civil Society representatives: Call for expressions of interest for the EMA CAT Committee
The Commission is launching a selection procedure to appoint the Civil Society representatives to the Committee for Advanced Therapies (CAT) of the European Medicines Agency (EMA), in London.
Two alternates representing clinicians will be appointed.
The new Committee members representing clinicians were appointed for a three-year mandate starting on 1 July 2016. The two positions of alternates representing clinicians remained vacant and this call is to fill these vacancies.
The successful candidates will be appointed for a mandate that will end at the same time as the recently appointed members – i.e: on 30 June 2019.
The Commission will appoint the alternates after consultation with the European Parliament.
The Application Form and Declaration of Interests Form can be downloaded here:
The deadline for submission of applications is on 30 September 2016.
For more information:
Civil Society representatives: Call for expressions of interest - Commission Decisions
On this page you will find recent results of the calls for expressions of interests for positions on the EMA scientific committees and other appointing decisions.
EMA CAT Committee
EMA PDCO Committee
EMA PRAC Committee