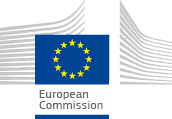 European Commission

Public Health
Accessibility tools
Service tools
Language selector
Pharmaceuticals - Community Register
Community register of medicinal products for human use


AUTHORISED

Product information
Invented name:
Olazax
Auth. number :
EU/1/09/597
INN :
Olanzapine
ATC:
Anatomical main group: N - Nervous system
Therapeutic subgroup: N05 - Psycholeptics
Pharmacological subgroup: N05A - Antipsychotics
Chemical subgroup: N05AH - Diazepines, oxazepines, thiazepines and oxepines
Chemical substance: N05AH03 - Olanzapine
(See WHO ATC Index)
Indication:
Olanzapine is indicated for the treatment of schizophrenia.
Adults: Olanzapine is effective in maintaining the clinical improvement during continuation therapy in patients who have shown an initial treatment response.
Olanzapine is indicated for the treatment of moderate to severe manic episode. In patients whose manic episode has responded to olanzapine treatment, olanzapine is indicated for the prevention of recurrence in patients with bipolar disorder.
Marketing Authorisation Holder:
Glenmark Pharmaceuticals s.r.o.
Hvězdova 1716/2b, 140 78 Praha 4, Česká republika.
EPAR and active package presentations
Package presentations
Information about presentations can be found in the website of the European Medicines Agency under the section "Product Information".
Likewise, presentations on which there has been a Commission decision are referred in the Summary of Product Characteristics (Annex I to the Commission Decision granting the marketing authorisation) which is available in the Community Register.
European Commission procedures
Close date procedure
Procedure type
EMEA number
Decision
summary publ
decision docs
annex
15/12/2009
Centralised - Authorisation
EMEA/H/C/1087
(2009)10333 of 11/12/2009
18/05/2010
Centralised - Variation
EMEA/H/C/1087/WS/2
(2010)3234 of 12/05/2010
11/02/2011
Centralised - Variation
EMEA/H/C/1087/WS/68
(2011)922 of 09/02/2011
12/01/2012
Centralised - Variation
EMEA/H/C/1087/IG/132/G
Updated with Decision(2012)1183 of 17/02/2012
21/02/2012
Centralised - Variation
EMEA/H/C/1087/WS/202
(2012)1183 of 17/02/2012
10/07/2012
Centralised - Variation
EMEA/H/C/1087/WS/262
(2012)4848 of 06/07/2012
16/10/2012
Centralised - Variation
EMEA/H/C/1087/WS/285
(2012)7397 of 15/10/2012
04/12/2012
Centralised - Variation
EMEA/H/C/1087/WS/319
(2012)9096 of 30/11/2012
23/01/2014
Centralised - Variation
EMEA/H/C/1087/WS/424
Updated with Decision(2014)6089 of 22/08/2014
26/08/2014
Centralised - Renewal
EMEA/H/C/1087/R/14
(2014)6089 of 22/08/2014