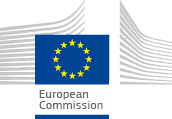 European Commission

Public Health
Accessibility tools
Service tools
Language selector
Navigation path
Lamivudine Teva Pharma B.V.
Pharmaceuticals - Community Register
Community register of medicinal products for human use


AUTHORISED

Product information
Invented name:
Lamivudine Teva Pharma B.V.
Auth. number :
EU/1/09/596
INN :
Lamivudine
ATC:
Anatomical main group: J - General antiinfectives for systemic use
Therapeutic subgroup: J05 - Antivirals for systemic use
Pharmacological subgroup: J05A - Agents affecting the virus directly
Chemical subgroup: J05AF - Nucleoside and nucleotide reverse transcriptase inhibitors
Chemical substance: J05AF05 - Lamivudine
(See WHO ATC Index)
Indication:
Lamivudine Teva Pharma B.V. is indicated as part of antiretroviral combination therapy for the treatment of Human Immunodeficiency Virus (HIV) infected adults and children.
Marketing Authorisation Holder:
Teva Pharma B.V.
Computerweg 10, NL-3542 DR Utrecht, Nederland
EPAR and active package presentations
Package presentations
The section of the Community Register "Package presentations" will no longer be updated as from 2 November 2012. Information about presentations can be found in the website of the European Medicines Agency under the section "Product Information".
Likewise, presentations on which there has been a Commission decision are referred in the Summary of Product Characteristics (Annex I to the Commission Decision granting the marketing authorisation) which continues to be available in the Community Register.
European Commission procedures
Close date procedure
Procedure type
EMEA number
Decision
summary publ
decision docs
annex
14/12/2009
Centralised - Authorisation
EMEA/H/C/1111
(2009)10230 of 10/12/2009
13/01/2010
Centralised - Variation
EMEA/H/C/1111/IA/1
01/03/2011
Centralised - Variation
EMEA/H/C/1111/II/3/G
03/07/2012
Centralised - Variation
EMEA/H/C/1111/IB/5/G
Updated with Decision(2012)4578 of 28/06/2012
03/07/2012
Centralised - Variation
EMEA/H/C/1111/IA/6/G
Updated with Decision(2012)4578 of 28/06/2012
03/07/2012
Centralised - Variation
(2012)4578 of 28/06/2012
08/03/2013
Corrigendum
10/02/2014
Centralised - Variation
EMEA/H/C/1111/IB/8/G