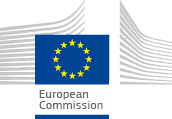 European Commission

Public health
Accessibility tools
Service tools
Language selector
Injury database
The European Injury Data Base (IDB) is a data source that contains standardised cross-national information on the external causes of injuries treated in selected emergency departments (EDs) in the EU.
As injuries are an important and largely preventable health problem, the IDB provides users with relevant information for public health and consumer safety policies and actions within the EU.
The currently available IDB-data are produced voluntarily by member states in the framework of temporarily projects co-funded by the EU-Health Programme. The EU-database is hosted by the European Commission to provide central access to the data provided by the participating countries.
Currently, a selection of about 100 hospitals across the EU provides around 300,000 cases a year for uploading in the EU-database. The database contains information on accidental injuries such as home accidents, sports and leisure injuries, workplace accidents and road accidents and injuries due to violence and self-harm.
IDB project is co-funded under the EU-Health programme and managed by Eurosafe. Information available on this page was produced by Eurosafe. Views expressed in this text do not necessarily represent the point of view of the European Commission. The European Commission does not guarantee the accuracy of the data included on this webpage.