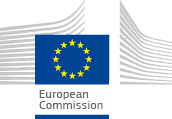 European Commission

Public health
Accessibility tools
Service tools
Language selector
Review of the Variations Regulations
Better regulation of pharmaceuticals: towards a simpler, clearer and more flexible framework on variations
All changes subsequent to their placing on the EU market, e.g. changes to the production process, product packaging or the address of the manufacturer, are considered in legal terms as 'variations', and must be handled in accordance with a complex legislative framework: the 'Variations Regulation'.
While regulating 'variations' is essential to ensure that medicines remain safe and effective, prior to the revision of the Variations Regulation a large majority of products fell outside the scope of Community rules and were subject to divergent national provisions. This lack of harmonisation had negative consequences in terms of the administrative burden, both for industry and national regulatory authorities, and the overall functioning of the internal market.
The objective of the revision of the Variations Regulation (Commission Regulation (EC) No 1234/2008

) is to simplify the legislative framework governing 'variations'. The Regulation will apply to variations from 1 January 2010.