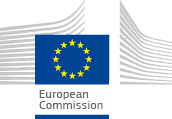 European Commission

Public health
Accessibility tools
Service tools
Language selector
Navigation path
Archive
Ph_projects
2004
Action3
Project funded in 2004 - Strand 3: Health Determinants
| | | |
| --- | --- | --- |
| | Diabetes in Europe - Prevention using Lifestyle, Physical Activity and Nutritional intervention | |
Description
Action
Promoting health and prevent disease through addressing health determinants across all policies and activities
Area of activity
Disease preventionSummary
More than half of the European population will suffer from hyperglycaemia and diabetes (T2D) during life. The risk factors are known: obesity, central adiposity, physical inactivity and excess calories intake. The prognosis of T2D is characterized by the development of complications and with them T2D is one of the most devastating disease giving a rise to excessive rates of heart disease, stroke, peripheral vascular disease, renal disease, eye diseases, many neurological and mental problems. Due to this T2D is a major cause of morbidity and the high CVD risk contributes significantly to premature mortality in all European countries. Thus, the most efficient way to manage T2D and its complications is to prevent diabetes from developing. Fortunately, a Finnish landmark study, confirmed by a US study, proved that lifestyle interventions and modification can significantly reduce the onset of T2D for 58% in high risk subjects. While these findings offer a compelling evidence-base for the translation of the findings into community-based prevention strategies, it is necessary to learn how the prevention of T2D works in reality and to find out the extent to which the prevention of T2D will reduce direct and indirect medical care and non- medical costs due to the disease. T2D prevention may help in solving parts of the economic crisis of European health care systems. This project aims at addressing the development of national community-based T2D prevention programmes systematically throughout European countries. Therefore the objectives for the proposed project are to assess the T2D risk in European populations and implement and evaluate a lifestyle intervention programme to prevent T2D in high-risk individuals. Fulfilling these objectives will help to improve knowledge of public health in Europe. While the intervention will promote healthy lifestyle in order to prevent T2D, many important health determinants will be addressed with the activities that will be realized.More info...
Financing
Leader organisation
University of Helsinki,
P.O. Box 33,
Yliopistonkatu 4,
FI - 00014, Helsingin Yliopisto,
Helsinki
FINLAND
Tel: (00358-9) 4744.8338
Fax: (00358-9) 4744.8316
Contact Person
Jaakko TUOMILEHTO
University of Helsinki - Department of Public Health
Mannerheimintie 172
P.O. Box 41
FI - 00014 Helsingin yliopisto
Helsinki
FINLAND
Tel: (00358-9) 4744.8316 or (00358-4) 0501.6316
Fax: (00358-9) 4744.8338
E-mail: jaakko.tuomilehto@ktl.fi
Associated beneficiaries


| | |
| --- | --- |
| • | Kansanterveyslaitos KTL - National Public Health Institute established in Helsinki, Finland |
| • | Universität Für Weiterbildung Krems, Donau Universität Krems established in Krems, Austria |
| • | Fundacion para la Investigacion Biomedica del Hospital Universitario La Paz established in Madrid, Spain |
| • | Azienda Sanitaria Local n°3 established in Genoa, Italy |
| • | DDFI – Deutsches Diabetes Forschungsinstitut (German Diabetes Centre) established in Düsseldorf, Germany |
| • | Universita Degli Studi Di Pisa established in Pisa, Italy |
| • | Universitetet I Oslo established in Oslo, Norway |
| • | ΕΘΝΙΚΟ ΚΑΙ ΚΑΠΟΔΙΣΤΡΙΑΚΟ ΠΑΝΕΠΙΣΤΗΜΙΟ ΑΘΗΝΩΝ ΙΑΤΡΙΚΗ ΣΧΟΛΗ, University of Athens Medical School established in Athens, Greece |
| • | Norges Teknisk Naturvitenskapelige Universitet (Norwegian University of Science and Technology) established in Verdal, Norway |
| • | Endocrinology Centre established in Tartu, Estonia |
| • | Istanbul Universitesi established in Istanbul, Turkey |
| • | University Hospitals of Leicester NHS Trust established inLeicester, in the United-Kingdom |
| • | Styria Vitalis established in Graz, in Austria |
| • | Fundacio Jordi Gol I Gurina established in Barcelona, in Spain |
| • | IRMG – Institut de Recherche en Médecine Générale established in Paris, in France |
| • | Consorzio Mario Negri Sud established in Santa Maria Imbaro, in Italy |
| • | Technische Universität Dresden, Medical Faculty Carl Gustav Carus established in Dresden, in Germany |
| • | Jagiellonian University Medical College established in Krakow, in Poland |
| • | Kaunas Medical University established in Kaunas, in Lithuania |
| • | University Hospital "Alexandrov" Clinic of Endocrinology established in Sofia, in Bulgaria |

Starting date and duration of project
- 01/03/2005
- 36 months
Total cost
5.342.340,00 €
Subsidy from the Commission
2.248.559,00 €
Outcomes
Results to be achieved
Work package n° 1 – project management/training of participants
To prepare and standardize screening, data collection, monitoring systems and quality assurance for the entire project, translating protocols and manuals of operation and training of all local coordinators of the participating centres Work package n° 2 – Assessing Diabetes and CVD risk
Assess the risk of T2D and CVD in European populations using the standardised and validated FINDRISC and HeartScore methodsWork package n° 3 – Implementation of the Intervention programme
Implementation of a lifestyle intervention programme to prevent T2D in the primary care setting under different European cultural and health care settings targeted to high-risk individuals Work package n° 4 – Quality assurance and an intermediate evaluation
Developing and establishing a European quality assurance system for T2D preventionWork package n° 5 – Evaluation of societal and health economic aspects
To evaluate socio-economic and other economic aspects related to 1. Assessment of the costs related to screening for and case-identification of subjects at high risk for T2D, 2. Impact of T2D prevention and its subsequent effects on CVD health on societal, health capital and health care budget requirements, 3. Assessment of the efficacy of lifestyle intervention program to prevent T2D in high-risk subjects identified by a non-intervention FINDRISC questionnaire, 4. Determination of the cost-effectiveness of a T2D prevention programmeWork package n° 6 – Final report
At the end of this public health project a final report including the findings and results of all work packages


Interim report

(560 KB)

(560 KB)
More info
Statement of project aim(s) and objectivesGeneral objectives


| | |
| --- | --- |
| A | assess the type 2 diabetes risk in European populations; |
| B | implementation and evaluation of a lifestyle intervention programme to prevent type 2 diabetes in high-risk individuals. |


Specific objectives
For experts and public health professionals, policy-makers.

1.
determining the prevalence and incidence of type 2 diabetes risk and cardiovascular risk in Europe;
2.
Implementing this strategies of assessment in all participating European countries to tackle inequalities in health;

3.
implementing a low-cost screening system for the subjects with high diabetes risk in Europe;

4.

| | |
| --- | --- |
| 1. | implementation of a training programme for diabetes prevention under the different national European conditions; |
| 2. | Implementation of a continuous follow up of the subjects to prevent rebound and offer booster intervention using different delivery channels like telephone hotline, internet, multimedia, written information, telephone counselling; |

5.
assessing the feasibility and efficacy of the lifestyle intervention program to prevent type 2 diabetes;
6.
developing indicators for successful diabetes prevention;
7.
developing a European system of quality control for diabetes

Methods To fulfil the first objective a cross-sectional survey to assess diabetes risk will be performed with a questionnaire based on 8 items the risk person can easily fill out without help. The translation of the questionnaire will be professional but there is no 100% guarantee that every European will understand the questionnaire exactly the same but this risk is minor. To fulfil the second objective needs the Implementation of a core prevention intervention in the different European countries. This implementation needs adjustment for the different national conditions (language, behaviour). The adjustment is expected to be minor because the intervention goals are general but there is a risk of failure in adjustment (i. E. physical activity in mountain region, different tradition in nutrition in different countries).