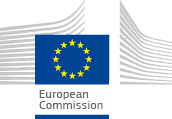 European Commission

Public health
Accessibility tools
Service tools
Language selector
Navigation path
Archive
Ph_projects
2004
Action1
Project funded in 2004 - Strand 1: Health Information
| | | |
| --- | --- | --- |
| | BIRO - Best Information through Regional Outcomes | |
Description
Action


Improving information and knowledge for the development of public health

Area of activity
Developing mechanisms for reporting and analysis of health issues and producing public health reportsSummary
The present project aims to provide the European health Information systems with an ad hoc, evidence and population-based information system for diabetes, to support prevention, coordinated care and outcomes management on a continuous basis.
The proposal targets the European level through better integration of regional data collections, providing a new platform for the routine publication of summary indicators and the rapid updating of epidemiological models.
BIRO is a three years program that will link the existing knowledge base to regional datasets through specialised software. The rationale of the project is that best information for health reports can be routinely collected through an alliance between regional initiatives that are already involved in the process.
The application that we propose is based on robust data and a high quality network of partners managing established and widely referenced diabetes registers across Europe, including Scotland, Norway, Austria and Italy.
The BIRO project, by assembling results from massive data sets through autonomous mechanisms, will allow to analyse and modelanalysing and modelling public health actions for diabetes at the regional, national, and European level.
A system of novel tools will be implemented for the purpose of populating schemes produced by recent European projects in the field of diabetes (e.g. EUDIP, EURODIAB). A qualified team of partners from new Member States acceding and candidate countries (Malta, Cyprus, Romania) will be fully involved in the project for the construction of a shared network that could be easily expanded and become widely used across Europe.
The production of open software will allow to transfertransferring this approach to other regions and other diseases, contributing to build an intelligent environment for population health reporting.More info...
Financing
Leader organisation
Università degli Studi di Perugia
Dipartimento di Medicina Interna
Via Enrico Dal Pozzo
06126 Perugia
ITALY
Tel. : + 39 075 57 21 366 - + 39 075 57 23 623
Fax : + 39 075 57 30 855
Web site : http://www.unipg.it
Contact Person
Massimo MASSI-BENEDETTI
Tel. : + 39 075 57 27 627
Fax: + 39 075 57 27 627
E-mail : massi@unipg.it
Web site: http://www.biro-project.eu/index.html
Associated beneficiaries
- University of Dundee - established in United Kingdom
- JOANNEUM RESEARCH Forschungsgesellschaft mbH - established in Austria
- Universitetet i Bergen - established in Norway
- Institutul de Diabet, Nutritie si Boli Metabolice "Prof. dr N. Paulescu" - established in Romania
- Ministry of Health - Cyprus - established in Cyprus
- L-UNIVERSITÀ TA' MALTA - established in Malta

Starting date and duration of project
- 01/12/2005

- 36 months
Total cost
1.191.103,92 €
Subsidy from the Commission
714.662,35 €
Outcomes
Results to be achieved
Work package n° 1 - Coordination
This WP will ensure that all members of the Consortium and associated bodies receive strong and timely support to perform all duties planned in the project.

Work package n° 2 - Clinical Review
This WP is needed to define a minimum set of agreed clinical guidelines and gold standards for diabetes care and prevention forming the evidence base of the project. The definition of common rules will provide the foundations for the construction of models for the analysis and routine evaluation of systems of care across participating regions. Outputs of this WP will directly be used for the concept/data dictionary.

Work package n° 3 - Common Dataset
The WP will ensure the definition of a minimum dataset that can be used as a common data reference for the extraction of compatible entities at the international level. A coding/decoding mechanism will be identified to translate regional data in entities that can contribute to the definition of a shared information system.

Work package n° 4 - Data Dictionary
The WP will create an electronic directory inclusive of concept and data dictionaries for diabetes care and prevention, thereby allowing to dynamically link the clinical knowledge-base to the systematic evaluation of health systems outcomes.

Work package n° 5 - Privacy Impact Assessment
A process of privacy impact assessment (PIA) will ensure compliance with privacy and data protection laws and best practice in information exchange. PIA will ensure that accountability for privacy issues is clearly incorporated in the design of the system and that privacy-enhancing technologies are applied to produce an effective tool at the lower cost possible. This package will deliver reports that will make the process transparent to proponents, regulators and the public. The PIA process will favour the production of a consistent format based on technical and legal analysis of its compliance with relevant regulations. The exercise will reduce the need and higher costs of ex-post adjustments due to IT solutions that may hamper privacy protection.

Work package n° 6 - Database Engine
This WP will establish the entity relationship diagram and the database software needed to organize and access all data available. The tool will be directly used by regional networks and is necessary to link and harmonize operational databases with contextual data and clinical guidelines, so that they could be processed most conveniently by the statistical engine at each site and in general.

Work package n° 7 - Reports Template
This WP aims to identify a standard structure for diabetes health reports that will be used within and across international regions. A template will be developed such that statistical analyses will be uniformly adopted to summarize population health outcomes as well as trends in systems of care.

Work package n° 8 - Statistical Engine
This WP will provide the project with a set of powerful statistical tools to transform data gathered in different regions into usable information and customized reports. The WP will implement an Intranet Statistical System (ISS) that will work on top of the SEDIS databases and in connection with automated web portal publications. The statistical routines will be integrated with the knowledge repository and will be also deployed as a public domain, stand alone product, to facilitate reusability and dissemination, even for future uses.

Work package n° 9 - Communication Software
This WP will provide the project team with the design and all software required to ensure the automation of secure network communication, optimal functionalities for data transactions and highly interactive information exchange

Work package n° 10 - Central Engine
This WP will serve to set the technology required to compile results from the individual regions into a coherent system that will perform international analyses and send outputs to the web portal

Work package n° 11 - Web Portal
This workpackage will provide the project team with a tested, validated interface that will support usability of SEDIS through a direct interaction with clinicians, policy-makers and consumers

Work package n° 12 - Technology Transfer
This WP will ensure the scalability and extensibility of the product for new regions where programs for chronic disease management and diabetes prevention are currently in progress. The validity and range of benefits obtained from use of the novel information system will be investigated in detail through on field testing in acceding and candidate countries.

Work package n° 13 - Project Management
This workpackage will allow monitoring content and progress of each workpackage, through the supervision of all activities across members of the Consortium and workpackages. It ensures that the process flow will proceed in accordance with the project's objectives. The WP ensures prompt advice from the Project Coordination Board (PCB), and immediate course of action and/or change of directions

Work package n° 14 - Dissemination
This WP will ensure that the contents of the programme and the associated deliverables become widely available while correct development of the dissemination program is shared across participants

Work package n° 15 - Evaluation
This workpackage will provide the Consortium and the European Commission with an overall evaluation, coordinated by UNIMALTInterim report

(2 MB)

(01/12/2006-30/01/2008) (1.3 MB)
More info
Statement of project aim(s) and objectives
General objectives
The project aims to build a knowledge base that can be continuously updated for the general purpose of:
a) enhancing the EU capacity to combat a specific health concern, diabetes, that is progressively affecting the portion of the population at highest risk, e.g. those presenting multiple risk factors and diseases, subjects obese, impaired, socially excluded, aged;
b) supporting EU policy-making through a systems approach for the evaluation of different strategies for health care and prevention.
The proposal offers an efficient and sustainable solution for the following tasks:
- analysis of longitudinal trends and average outcomes in a diabetic population
- identification of patterns of care and prevention consistently showing positive results
- identification of population strata and/or practices that do not show effective results
- verification of the application/applicability of best practice guidelines
- on-field testing of collaborative information systems in chronic diseases

Specific objectives
Specific objectives of the project are the following:
1) to embed available clinical guidelines in a shared information system
2) to connect databases from different regions using minimum datasets specifically created for international comparisons
3) to build algorithms for the automatic construction and update of all diabetes-related health indicators
4) to bring all definitions together in a concept and data dictionary
5) to define a range of target analyses to be conducted through report templates.
6) to design and implement the relational data model and the statistical methods required for reporting
7) to validate a secure protocol for international communication and shared data analysis
8) to develop all software using approaches that will ensure wide usability in the public domain
9) to link the different components together in a user-friendly reporting facility
10) to start automatic production of health reports on a web portal and disseminate results of the project
Methods
We will use modern database techniques and advanced statistical methods to collect and analyse population-based data stored in diabetes registries.
Statistical models will include generalized/longitudinal linear models, survival, GEEs and multilevel models, the latter to take into account different sources of variation.
Meta-analysis will be used to exploit data transfer across countries using aggregate tables.
Risks of this project relate to the difficulty of using different sources of information.
We plan to reach consensus and a high level of standardization through strong collaborative links and processes that will involve participants at all stages.
The method of systematic review will be used whenever possible to drive evidence-base choices on the construction of a common information system (concept/data dictionary).
Possible difficulties in the interoperability of different software will be avoided through the development of multiplatform tools and open source solutions.