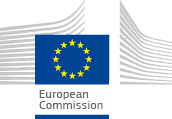 European Commission

Public health
Accessibility tools
Service tools
Language selector
Joint Conference on Antimicrobial Resistance: State of Play of the 5-year action plan (Brussels, 11 december 2013)
The European Commission held a one-day "Joint Conference on Antimicrobial Resistance: State of Play of the 5-year action plan" on Wednesday 11 December 2013 in Brussels.
The objective was to make a mid-term review of the Commission's action plan against the rising threats from antimicrobial resistance and discussions will focus on the challenges ahead and the drivers and possible limitations of the envisaged measures to reduce the rising threat of AMR.
Representatives from Member States, International Organisations, European stakeholders associations and third countries were invited.
Contributions
State of play - Commission Action Plan to Combat the rising threat from Antimicrobial Resistance: activities in the human sector

(512 KB)
John-F. Ryan
Acting Director Public Health - DG Health and Consumers - European Commission
State of play - Action Plan to combat the rising threat from Antimicrobial Resistance: activities in the veterinary sector

(464 KB)
Bernard Van Goethem
Director Veterinary and International Affairs - DG Health and Consumers - European Commission
The European Innovation Partnership "Agricultural Productivity and Sustainability"

(333 KB)
Christiane Kirketerp de Viron
Directorate General for Agriculture and Rural Development
State of play - Commission Action plan: Research

(883 KB)
Line Matthiessen
Head of Unit - Directorate-General for Research and Innovation - European Commission
International dimension (tripartite WHO, OIE, FAO) - WHO/Europe Strategic Action Plan on Antibiotic Resistance

(2 MB)
Danilo Lo Fo Wong
Senior Adviser, World Health Organisation (WHO)
International dimension (tripartite WHO, OIE, FAO) - Positions and OIE activities on Antimicrobial Resistance

(868 KB)
Elisabeth Erlacher–Vindel
Acting Head - Scientific and Technical Departement World Organisation for Animal Health (OIE)
International dimension (tripartite WHO, OIE, FAO): FAO and Tripartite Antimicrobial Resistance Activities

(3 MB)
Patrick Otto
Animal Health Officer, Veterinary Public Health - Food and Agriculture Organisation (FAO)

Panel discussion: Challenges in Research and Risk Assessment field
Ernesto Liebana Criado

(281 KB)
European Food Safety Authority (EFSA) – European Commission
David Mackay

(189 KB)
Head of Veterinary Medicines Division - European Medicines Agency (EMA) - European Commission
Johan Giesecke

(506 KB)
Chief Scientist - European Centre for Disease Prevention and Control (ECDC) - European Commission
Boudewijn Catry

(624 KB)
Scientific Institute of Public Health (WIV-ISP) Healthcare-associated infections & Antimicrobial resistance (Belgium)
Annette Cleveland Nielsen

(851 KB)
Chief Veterinary Advisor - Danish Veterinary and Food Administration
Lucie Pokludova

(599 KB)
Assessor, Veterinary Medicinal Agency (Czech Republic )
Annemarie Käsbohrer

(107 KB)
Head of Unit Epidemiology and Zoonoses - Federal Inst. Risk Assessment (Germany)

Panel discussion: Challenges for Risk Managers
Charles Martins Ferreira

(101 KB)
Ministry of Agriculture (France)
Consuelo Rubio Montejano

(173 KB)
Head Veterinary Medicines Department - Spanish Medecine Agency (Spain)
Annette Cleveland

(851 KB)
Chief Advisor, Animal Welfare and Veterinary Medicine - Ministry of Food, Agriculture and Fisheries (Denmark)

Panel Discussion: Challenge for stakeholders
Jan Dahl

(177 KB)
Copa Cocega
Declan O'Brien

(131 KB)
IFAH-Europe - International Federation for Animal Health Europe