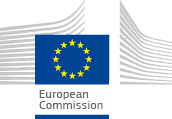 European Commission

Public health
Accessibility tools
Service tools
Language selector
Stakeholder Consultation on the Transatlantic Task Force on antimicrobial resistance
Combating Antibiotic Resistance in Transatlantic Cooperation
Policy field:
Public Health

Target group(s)
All citizens, enterprises, organisations and authorities are welcome to provide comments to this consultation. DG SANCO calls upon all interested parties to provide their views.

Period of consultation:
From 17.11.2010 to 17.12.2010

Objective of the consultation
The public consultation provided an opportunity for the public to put their views on the EU/US Transatlantic Taskforce on Antimicrobial Resistance to the Commission. The objective was to use this feedback for drafting the TATFAR report to the EU-US Summit of 2011. It could also provide input for other policy initiatives in relation to antimicrobial resistance. In particular, the services of the Commission invited comments on the three focus areas of the TATFAR as defined in the 2009 EU/US Summit Declaration:
appropriate therapeutic use of antimicrobial drugs in the medical and veterinary communities,


prevention of both healthcare- and community-associated drug-resistant infections, and


strategies for improving the pipeline of new antimicrobial drugs


Results of consultation and next steps
An analysis of responses received was undertaken by the Commission and a report prepared by the Commission.

The report is available here

(171 KB)

The results of the consultation will be used for the TATFAR report to be submitted to the EU-US Summit in 2011.
Contact details