Public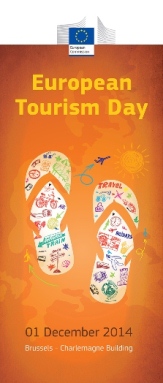 authorities at EU, national and regional level, European sector associations, representatives of the industry, and other stakeholders debated key topics such as:
digitalisation;
Destination Europe brand;
Better regulatory and administrative framework;
quality and coordination/governance.
Presentations
Panel 1: Towards a Europe Destination brand initiative?
Panel 2: How to address challenges and opportunities brought by digital tourism?
Panel 3: Towards streamlining regulatory and administrative framework impacting EU tourism?
Open consultation on the European tourism of the future - Summary results
Open consultation on the Regulatory and administrative framework affecting tourism - Summary results
Panel 4: Need for a bottom-up EU tourism services quality initiative?