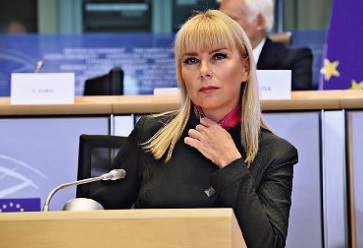 Against this backdrop Elżbieta Bieńkowska, Commissioner for Internal Market, Industry, Entrepreneurship and SMEs, has set up a high level group of politicians, academics, think tankers and defence company CEOs to advise on how the EU can support research related to the Common Security and Defence Policy (CSDP).
Commissioner Bieńkowska said: "Securing the long-term future for our defence industry is in all our interests. Both nationally and collectively. The Commission can play an important supporting role to reinforce national defence industries and research capacities. I am delighted to draw on the experience of these high-level personalities to propose core objectives for defence research and ideas for next steps ahead of submitting the proposal to the European Parliament and Council early next year."
Commenting on the launch of the Group, the High Representative and Vice President Federica Mogherini added: "I consider the work of this high level group extremely important. The EU has evolved into a security provider and is expected to do even more. To provide security, we need political will but also capabilities and a solid defence industrial base. Supporting investment today is crucial to obtain the capabilities we will need tomorrow".
The creation of the group follows the conclusions of the December 2013 European Council calling for the creation of a so-called Preparatory Action - a term used to describe the testing of a new policy approach requiring financial resources - linked to defence research outside Horizon 2020. In addition to drawing on the expertise of the high-level group and President Juncker's Special Adviser on European Defence and Security Policy Michel Barnier, Commissioner Bieńkowska is supporting the EU's industrial defence base through the implementation of the defence directives (on defence procurement, and on EU transfers of defence-related products).
Commissioner Bieńkowska will be chairing the first meeting of the Group of Personalities today, Monday 30 March.
See the list of members

(167 KB) of the high-level group.