This year's theme 'New Ways to Grow' saw the judges select entries with the greatest potential to increase growth and sustain financial value, as well as ensure social progress for citizens, government and enterprises.
Applications from over 40 countries highlighted the social issues that are major concerns for many Europeans. At the top of the agenda were ideas to promote inclusion, education and youth, employment, health and ageing, climate change, food waste and the environment.
The semi-finalists comprise a wide range of ideas including the transformation of bio waste from canteens and restaurants into biogas which creates employment whilst benefiting the environment, and accessible beekeeping for wheelchair users or other less mobile individuals.
20% of the applications came from Italy, 9% from Spain, 8% from Romania, and 7% each from the United Kingdom and Poland. You can meet the semi-finalists on their individual profile pages!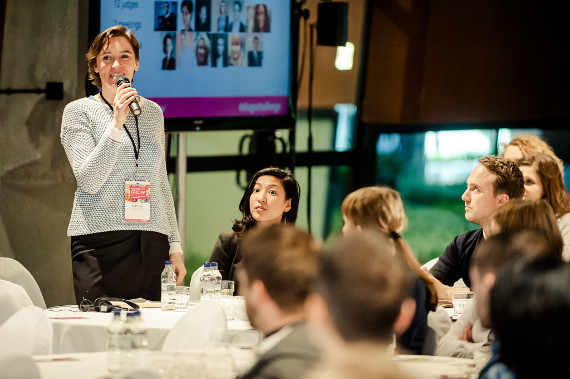 Kaat Peeters (above), jury member for the 2015 Competition and General Manager of Sociale InnovatieFabriek said:
"Implementing a social innovation idea can be challenging, but this competition is a platform where anyone with a great idea can have the chance to make their mark and change the way our economies and societies operate and interact through social innovation. At Sociale InnovatieFabriek in Belgium, we work with these types of organisations, and it's inspiring to see that people and organisations from all over Europe have such a variety of creative and entrepreneurial ideas to help solve the social issues that affect us all."
All semi-finalists will receive tailored mentoring and support to give them the best possible chance in the Competition and beyond. The social innovation academy is to be held from 7-9 September in Vienna at the Magdas Hotel. The Magdas Hotel was a finalist from the first ever Competition in 2013. It provides employment opportunities to refugees and asylum seekers in Austria.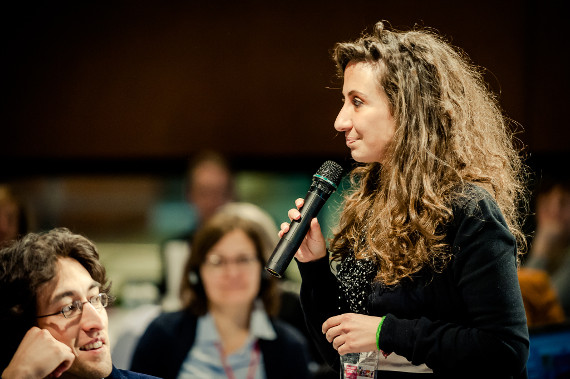 Anna Fiscale (above), jury member and winner of last year's Competition with Progetto Quid said:
"I'm excited to be part of the Competition this year and energised by the quality of the applications. The semi-finalists can look forward to the mentoring stage, something I found immensely enriching last year. It helped us identify our goals and structure an effective business plan, and continues to help attract investment and partnerships.
"We've come a long way since the competition. A social cooperative that reuses fabric waste, we now employ 19 disadvantaged women and have formed partnerships with some of Italy's top fashion brands. I hope the same support that we received will drive and motivate applicants to achieve their own successes."
Following the academy, ten finalists will be selected by the jury and the three most effective solutions will each receive €50,000 to kick start their project at the awards ceremony in Brussels in November 2015.
Keep up to date and follow us on Twitter (#diogochallenge) for the latest competition updates and announcements.