This year's competition looked specifically for ideas that would promote 'New Ways to Grow' across European society.
The idea behind the Social Innovation Competition is to create and enable new kinds of economic growth that can create systemic change and a positive impact on society.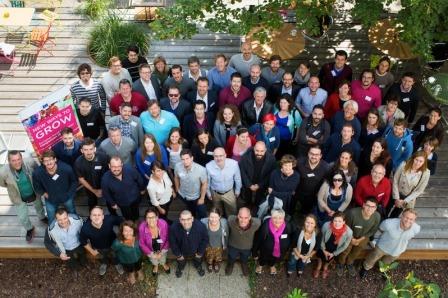 The shortlisted ideas have the potential to bring value to individuals, communities, countries and entire regions, and reflect the issues and concerns at the heart of many Europeans' lives. The innovations aim to create solutions and respond to concerns such as our ageing population, food waste, sustainable production, organic farming, and accessibility.
The finalists come from Belgium, Bosnia and Herzegovina, Croatia, France, Germany, Greece, Ireland, Italy, Latvia and Poland, and their ideas reflect the creativity of a generation of Europeans who have lived through boom and bust and have a vision to innovate to create a more sustainable growth model:
The 30 semi-finalists attended a mentoring academy in Vienna in September where they worked with experts in social innovation to refine their ideas and develop their business plan before pitching to the jury.
The jury is made up of successful social innovators from around Europe, who critically evaluate the strength of each organisation's business plan and have selected the 10 strongest entries.
Jury member and Ashoka Country Director for Poland Agata Stafiej-Bartosik commented:
"I think I can speak for everyone involved when I say that selecting just 10 finalists was tough – we were inspired by the quality of the semi-finalists and by the drive and vision they demonstrated with their proposals. It's fantastic to see that people are innovating all around Europe, these projects have real potential to create sustainable growth and a positive future. Congratulations to all the finalists."
Awards ceremony
The ten finalists will pitch for their chance to win one of three €50,000 prizes on at the awards ceremony on 25 November in Brussels.
Register for the awards ceremony
Contact
Follow us on Twitter @EUSocialInnov #diogochallenge
Contact us at info@socialinnovationprize.eu.