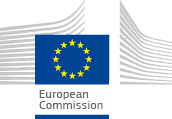 European Commission

DG Health and Consumers
Accessibility tools
Service tools
Language selector
Navigation path
Food
Sustainable use of pesticides
Sustainable use of pesticides
The EU sets rules for the sustainable use of pesticides to reduce the risks and impacts of pesticide use on people's health and the environment (Directive 2009/128/EC). Currently, these rules only apply to plant protection products but the intention is to include biocides

too.
Actions for sustainable use of pesticides
National Action Plans - EU countries adopt them setting objectives and timetables to reduce risks and impacts of pesticide use;
Training - Professional pesticide users, distributors and advisors get proper training.
EU countries establish competent authorities and certification systems;
Poisoning - Monitoring systems gather information on acute poisoning incidents and chronic poisoning developments;
Aerial spraying - Aerial spraying is prohibited. EU countries may allow it under strict conditions after warning people;
Minimising or banning - EU countries minimise or ban the use of pesticides in critical areas for environmental and health reasons;
Integrated pest management - Promotion of low pesticide-input management including non-chemical methods. Professional users have until 1 January 2014 to implement it.
Sustainable use of pesticides - environmental aspects