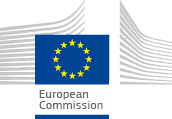 European Commission

DG Health and Consumers
Accessibility tools
Service tools
Language selector
Application & Draft Assessment Report
Application
The EU country doing the initial scientific and technical evaluation of an active substance dossier is called a "Rapporteur Member State" (RMS). The producer of an active substance applying for EU approval can choose the RMS and should contact the national authority well before applying. An alternative is the co-rapporteur system where 2 EU countries collaborate.
The RMS checks if the applicant has provided tests and study reports before admitting it.
Most countries charge a fee for the evaluation of new active substances.
All EU countries and the Commission need a dossier. There is a common format agreed at European and OECD level. The RMS advises when to send paper and
CADDY dossiers to the other EU countries. Dossiers must comply with the data requirements in Regulations EU 543/2011 and 544/2011.
Draft Assessment Report
Based on the applicant's dossier, the Rapporteur Member State prepares a Draft Assessment Report (DAR).
It submits it to the Commission and to the European Food Safety Authority 1-1,5 years after the admissibility of the application.
There is a common structure for the DAR agreed by the EU and OECD.