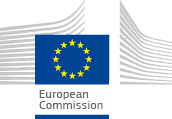 European Commission

DG Health and Food Safety
Accessibility tools
Service tools
Language selector
Vine propagation material
There is a common EU certification system for marketing material for the propagation of the vine - Directive 68/193/EEC.
Vine varieties must first be judged as:
Distinct;
Uniform and
Stable
before they can be listed in the catalogues of officially accepted varieties for marketing in the EU.
EU list of varieties of vine propagation material

(572 KB)

English (en)
Certification
Before it is marketed, vine propagation material must be officially examined and certified as:
Basic;
Certified or
Standard material .
The legislation also regulates batch separation, packaging, sealing/marking and labelling.
Certification conditions
Crops

Seeds

Varietal identity;
Varietal purity;
Health (presence of harmful viral diseases)

Varietal identity;
Technical purity;
Health (presence of harmful viral diseases)
Grading and quality
The legislation also regulates:
Batch separation;
Packaging;
Sealing/marking
Labelling.
Who makes the decisions
The Commission adopts measures related to the Directive together with national experts in the Standing Committee on Seeds & Propagating Material for Agriculture, Horticulture, Forestry & Vine.