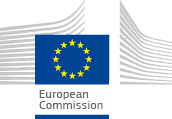 European Commission

DG Health and Food Safety
Accessibility tools
Service tools
Language selector
Vegetable seeds
In the EU, seed of registered vegetable varieties can be marketed once officially examined and certified. In some cases, seed of a category not officially certified can be checked as meeting the legal requirements.
Directive 2002/55/EC on the marketing of vegetable seed of 36 species sets out requirements for:
Registration;
Certification;
Seed purity and identity.
Before marketing in the EU, vegetable varieties must be listed in the Common catalogue based on EU countries' national catalogues. Only distinct, stable and sufficiently uniform varieties are accepted.
Suppliers must ensure that their material meets the legal criteria.
Vegetable propagating & planting material
Vegetable propagating and planting material must fulfil the criteria in Directive 2008/72/EEC for:
Quality and purity of the crop;
Varietal characteristics;
The used propagation system.
Specific rules for rootstocks and other parts of plants are also developed.
Who makes the decisions?
The Commission adopts measures related to the Directive together with national experts in the Standing Committee on Seeds & Propagating Material for Agriculture, Horticulture, Forestry & Vine.