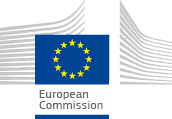 European Commission

DG Health and Food Safety
Accessibility tools
Service tools
Language selector
EU certification ensures the quality of seed potatoes. EU countries can market only officially certified seed potatoes.
Seed must fulfil the criteria in Directive 2002/56/EC:
Health and quality standards e.g. the presence of blackleg and common scab ;
Seed identity;
Requirements for minimum size.
Marketing is with reference to the variety.
The Commission adopts measures related to the Directive together with national experts in the Standing Committee on Seeds & Propagating Material for Agriculture, Horticulture, Forestry & Vine.
Last update: 14/12/2015 |
Top