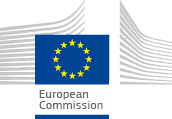 European Commission

DG Health and Food Safety
Accessibility tools
Service tools
Language selector
Ornamental seeds & plants
The seed and propagating material of ornamental plants can only be marketed if it:
Substantially free from harmful organisms that may affect its quality as propagating material;
For propagating material - has satisfactory vigour and dimensions;
For seed - has satisfactory germination.
Suppliers are responsible for the quality of their products.
Before marketed in the EU, the material has to meet legal criteria such as:
Batch separation & marking;
Accurate identification of varieties if needed;
Labelling.
The Commission adopts measures related to the Directive together with national experts in the Standing Committee on Propagating Material of Ornamental Plants.
Last update: 17/12/2016 |
Top