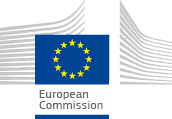 European Commission

DG Health and Food Safety
Accessibility tools
Service tools
Language selector
EU certification
EU certification ensures the quality of oil and fibre seed for 14 species. EU countries can only market officially certified seed. Certification includes field inspection, seed sampling and testing, and results in an official label. Marketing is with reference to the variety.
Criteria
Seed must fulfil the criteria set out in Directive 2002/57/EC for:
Field production and seed purity;
Identity and plant health;
Specific requirements for the marketing categories: pre-basic, basic, commercial and certified seed.
Who does the certification?
Only the national competent authority can carry out the certification or the business itself under that authority's official supervision.
Certification conditions
Crops

Seeds

Previous cropping
Identity and purity of variety
Minimum distances from neighbouring pollen sources
Presence of harmful organisms

Identity and purity of variety
Analytical purity
Germination rate
Content of seed of other plant species
Presence of harmful organisms
The Commission adopts measures related to the Directive together with national experts in the Standing Committee on Seeds & Propagating Material for Agriculture, Horticulture, Forestry & Vine.