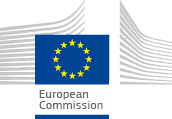 European Commission

DG Health and Consumers
Accessibility tools
Service tools
Language selector
Fruit propagating material & fruit plants
Certification
Fruit plant propagating material and fruit plants of 23 genera and species may only be marketed if certified as:
Pre-basic;
Basic;
Certified;
Qualifying for Conformitas Agraria Comunitatis.
Directive 2008/90/EEC - Marketing of fruit propagating material and fruit plants for fruit production
To gain this certification, official inspections check if the material meets criteria for:
Identity;
Quality;
Plant health;
The rules also cover batch separation & marking, identification of varieties and labelling.
Suppliers' responsibility
Suppliers must ensure that their material meets the legal criteria. O nly suppliers approved by their national authorities can sell their material in the EU.
Non-EU seed and material
Seed, propagating and planting material from non-EU countries may only be marketed in the EU if they offer the same guarantees as those produced in the EU.
Who makes the decisions?
The Commission adopts measures related to the Directive together with national experts in the Standing Committee on Propagating Material and Plants of Fruit Genera and Species.