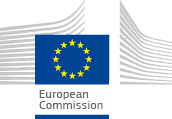 European Commission

DG Health and Food Safety
Accessibility tools
Service tools
Language selector
Quality reproductive material in forestry suited to the site where it is planted is essential for the forests':
Stability;
Resistance to disease;
Adaptation;
Productivity and diversity.
Forest reproductive material can only be marketed if:
It belongs to one of the four categories Directive 1999/105/EC specifies;
The basic material - the trees from which reproductive material is harvested - is approved.
Basic material
Basic material is officially approved and inspected regularly. The quality criteria vary depending on the category. There are also criteria relating to species purity in lots of fruit and seed.
EU list
On the basis of national registers, the Commission draws up an EU list

(10 MB) so that the scheme operates smoothly throughout the EU.
National registers contain the details of approved basic material including data on areas or geographic location - essential for determining if a particular material is suitable for a site.
After harvesting, a master certificate is issued with a unique register reference for information and traceability.
Forestry in other EU activities