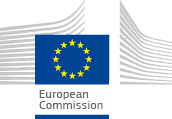 European Commission

DG Health and Consumers
Accessibility tools
Service tools
Language selector
Although the general rule is that all consignments (material listed in Annex V Part B) must be inspected on arrival in the EU, plant health checks can be carried out less often under certain conditions - Regulation EC/1756/2004

.
To be eligible, each trade (trade = commodity from a single country) must have had:
Average 200 consignments annually over for 3 years and
Minimum 600 consignments inspected over the same period.
Any commodity with 1% or more of its consignments intercepted because of harmful organisms is not eligible.
The 50 products recommended for reduced plant health checks

(103 KB)[ Updated 14-07-10 ]
Last update: 13/11/2012 |
Top