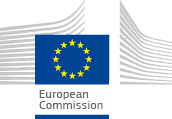 European Commission

DG Health and Consumers
Accessibility tools
Service tools
Language selector
Navigation path
Food
Trade in plants & plant products in the EU
EU trade in plants & plant products
EU rules cover the movement and trade of certain plants, plant products and objects which potentially threaten plant health. These types of material are listed in Part A, Annex V of Directive 2000/29/EC.
Within the EU, these rules include:
Production controls and inspections at the place of production during the growing season and immediately after harvest.
Official producer registration;
Plant passports, issued once the material has passed all the EU checks.
Registration of EU producers - Directives 92/90 EEC and 93/50 EC
Rules for issuing plant passports - Directive 2005/17 /EC
Rules under consideration
Last update: 21/12/2012 |
Top