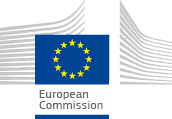 European Commission

DG Health and Food Safety
Accessibility tools
Service tools
Language selector
Plant health & biosecurity - EU rules
EU rules on plant health aim to protect crops, fruit, vegetables, flowers, ornamentals and forests from harmful pests and diseases (harmful organisms) by preventing their introduction into the EU or their spread within the EU. This aim helps to;
Contribute to sustainable agricultural and horticultural production through plant health protection and
Contribute to the protection of public and private green spaces, forests and the natural landscape.
Council Directive 2000/29/EC provides the basis for this aim. The general principles are based upon provisions laid down in the International Plant Protection Convention (IPPC).
Directive 2000/29/EC is supported by a number of Control Directives and Emergency Measures
In order to meet this aim, the EU;
Regulates the introduction of plants and plant products into the EU from countries outside the EU;
Regulates the movement of plants and plant products within the EU;
Imposes eradication and containment measures in case of outbreaks, and co-finances them;
Places obligations on countries outside the EU which want to export plants or plant products to the EU.
Last update: 05/08/2015 |
Top