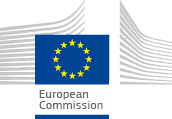 European Commission

DG Health and Consumers
Accessibility tools
Service tools
Language selector
1. The European Commission, Directorate General for Health & Consumers

.
2. The European Food Safety Agency (EFSA) uses EUROPHYT data for pest risk assessment and scientific research.
3. Plant Protection Services of the EU Member States and Switzerland:
4. The European and Mediterranean Plant Protection Organisation (EPPO), does not have full access to the database but receives regularly information about notifications of interception.