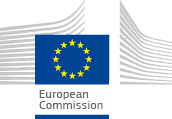 European Commission

DG Health and Consumers
Accessibility tools
Service tools
Language selector
Implementing phase overview
The Sustainable Use Directive 2009/128/EC came into force on 25 November 2009 and had to be transposed by the Member States by 26 November 2011.
Its overall objective is to establish "… a framework to achieve a sustainable use of pesticides by reducing the risks and impacts of pesticide use on human health and the environment and promoting the use of Integrated Pest Management and of alternative approaches or techniques such as non-chemical alternatives to pesticides".
National authorities have to adapt their laws to meet these goals, but are free to decide how to do so.
It is important to give high priority to the implementation phase, to identify difficulties and to assess proper approach to handling issues of application and enforcement, improving information exchange and transparency.
Forum on sustainable use of pesticides – IPM – Brussels, 20 June 2012